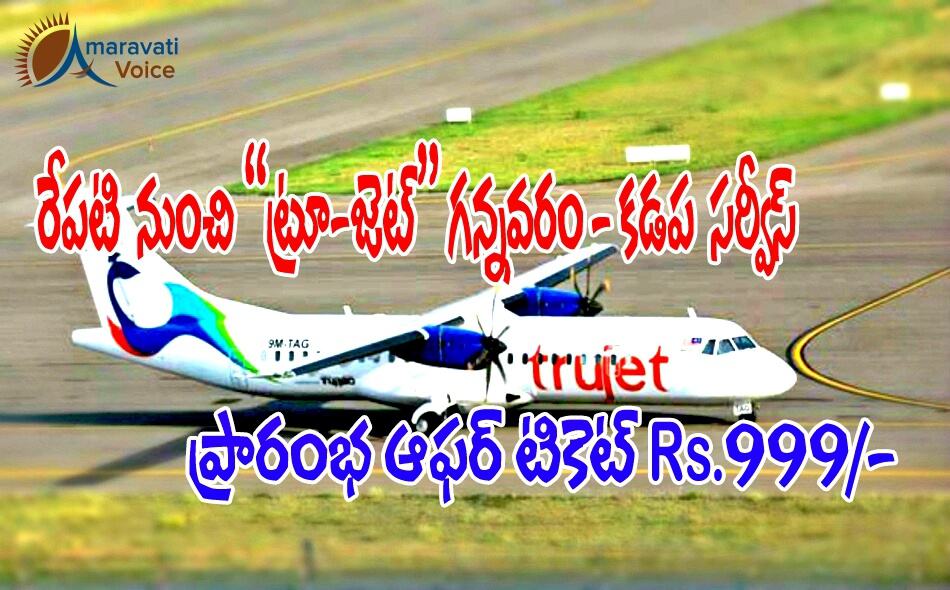 Trujet is going to start its news service from Gannavaram airport on May 3rd. It is going to start its new service from Gannavaram to Kadapa.
The inaugural offer on the tickect is going to be Rs.999/- + taxes.
With this Truejt is connecting, Kadapa to three cities — Vijayawada, Tirupati, and Hyderabad.
Flight No. 2T306 will leave Vijayawada at 1.35 p.m. and reach Kadapa at 2.40 p.m. In the return journey, the flight would take off at Kadapa at 3.05 p.m. and reach Vijayawada at 4.10 p.m.
The Kadapa-Vijayawada flight would be operated every Tuesday, Wednesday, and Thursday
{youtube}O7V79vcnTl4|500|250|1{/youtube}