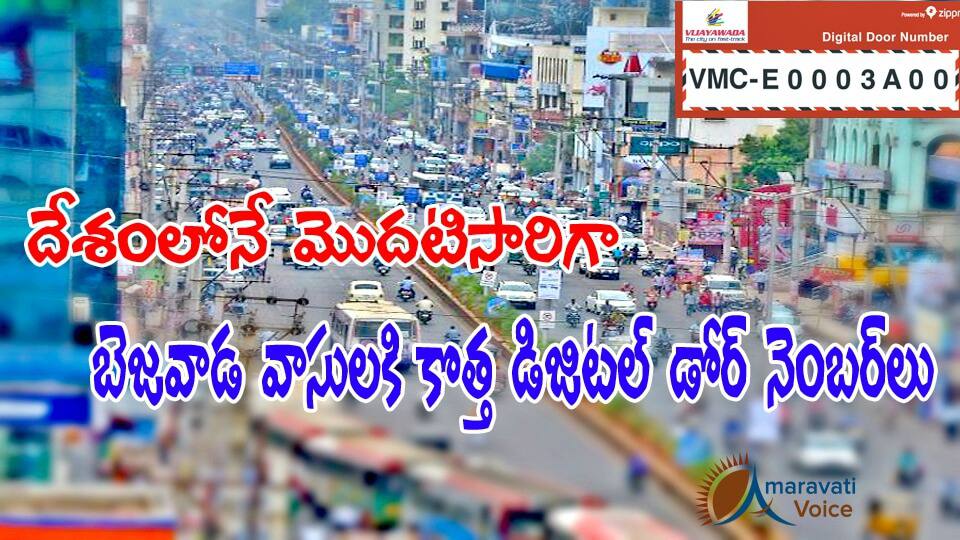 Vijayawada Municipal Corporation (VMC) is providing Unique Digital Addressing Solution for Urban Dwellings (UDASUD) for the households in the city. With this, a metal plate will be installed to each house. It contains navigation details and address location services. Property tax will also be synchronize to this service.
This would be done by VMC free of cost. The project has been taken on pilot basis for 3 lakh assessments.
Already Zipper Company has started this and providing zipper code by visiting the houses. Right now, they are providing stickers only and later it would be converted to metal sheets.
The new system helps in easily changing or retrieving a new address at any time and it would navigate through online.
How to get this new digital door numbers:
Right now door to door survey is going on
A Representative from VMC will come and take Geo coordinates of your house
Then they provide you digital address unique code
Once you receive the new digital door number, log on to www.ourvmc.org/digitaladdress
Here you have to activate your digital Address, by providing, Name, Mobile Number and Digital Address Number
Then Click on Activate Now, to get your digital address activated
{youtube}Uk7I8zxs_E4|500|250|1{/youtube}