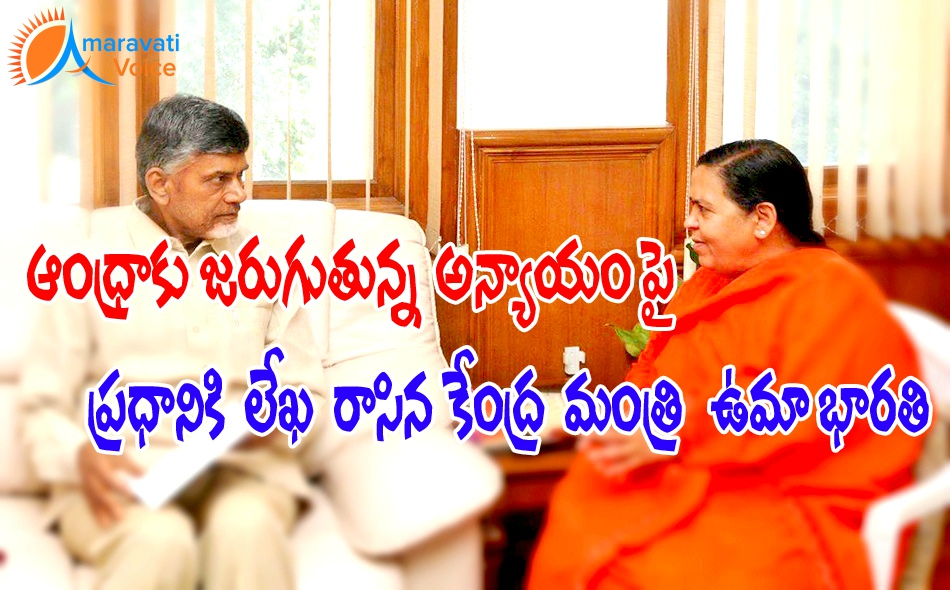 Union Water Resources Minister, Uma Bharati sent a letter to Prime Minister Narendra Modi regarding Polavaram Funds. Earlier PMO sent a memo to Water Resources Ministry stating that, the expenses made on the Polavaram Project should be prepared in 70-30 ratio, where 70% should be borne by the Center and the other 30% by the State government.
But Uma Bharati replied on this to Prime Minister saying that, this is not a good sign and it is against the Andhra Pradesh Reorganization Act. According to the Act, Polavaram is a National Project and 100% of Polavaram expenses should be borne by Central Government only. All the expenses which are incurred by state government after April 1st 2014, should be reimbursed to the state government. She has asked Narendra Modi, to release the 100% amount.
PMO sent this memo on March 29th and Uma Bharati wrote the letter on April 29th. Uma Bharati forwarded the same Letter to Andhra Pradesh Government.