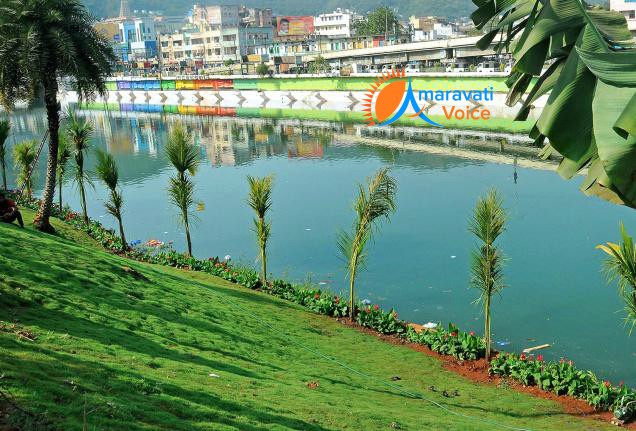 Vijayawada City is eyeing the top 10 ranks in Swachh Survekshan awards. As per plans, Vijayawada city may get a better rank in next year's swachh awards due to the ongoing development works in the city.
Already the city has got 23rd rank for beautification and road expansion works. Several development words are under progress and some other works will start soon. The local authorities and officials hope that city will be in top 10 cities for next year.
Several developmental plans have been proposed for city development. Already eight roads are being renovated in the city with full greenery, expansion of road area, central dividers, lighting and walking tracks.
Presently only two roads are completed and remaining roads are under progress. Besides works are being on progress at Durga Flyover and Benz Circle Flyover is going to start shortly. The works including road expansion from Benz Circle to Machilipatnam will be initiated shortly. The majority of traffic problems will be solved after these projects completed.
Aslo government has plans to shift encroachments from canal bunds. The entire canal bunds will be developed as parks and greenery hubs. Besides already navigation is proposed in canals and it may be reality in the near future. The citizens will get respite from major drainage problem when city has already got a nod from central government for establishing storm water drainage project.