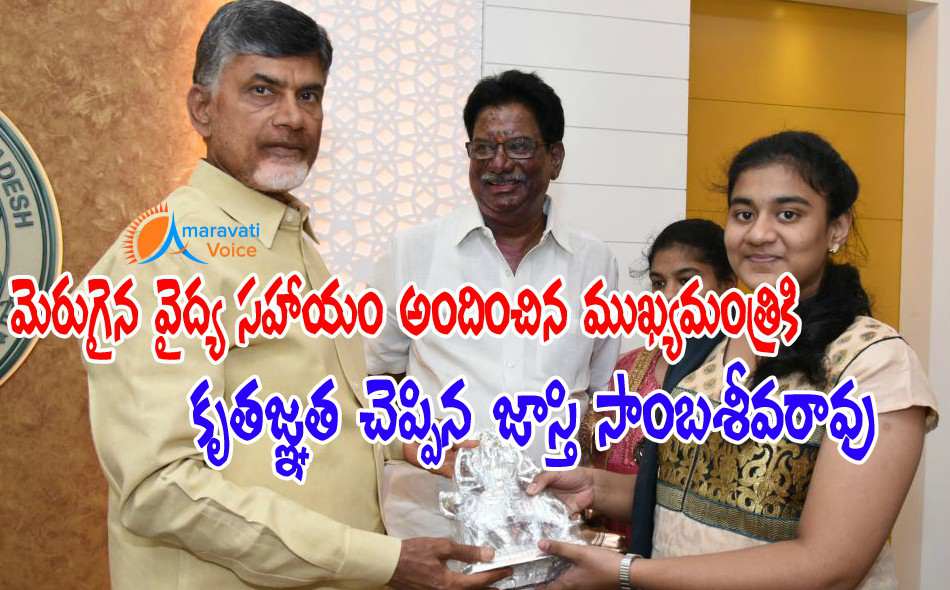 Vijayawada Corporator Jasti Samasiva Rao who have caught fire, during a protest rally in Vijayawada has recovered well. He has met Chief Minister in Vijayawada CM office and thanked him for giving a better medical treatment and helping in his speedy recovery. He has met with his family and thanked Chief Minister for the help done.
On June 3rd, almost 25% of his body was caught fire accidentally. He has recovered well with a good medical treatment and surgery by doctors in Ramesh Hospital in Vijayawada city
Mr.Jasti Samasiva Rao, is a corporator in Vijayawada for 8th Division.