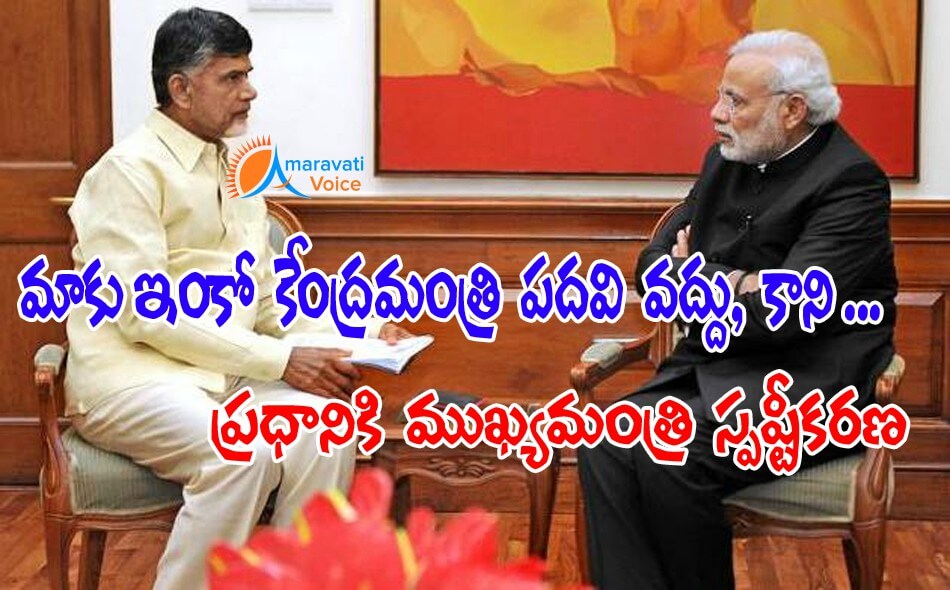 Chief Minister Chandrababu Naidu has rejected the proposal from Narendra Modi, to take another central minister in central cabinet.
Prime Minister Narendra Modi on Tuesday expanded his Council of Ministers for the second time since 2014. The 19 new Ministers are from 10 States. But TDP which is a an ally of NDA, did not take any minister berth this time.
Sources say that Chandrababu Naidu said to Prime Minister his party was not interested in cabinet posts. Instead CM requested for more funds to Andhra Pradesh and asked to fulfill the promises of special package and special status to Andhra Pradesh.
{youtube}edLUuhj-YSk|500|250|1{/youtube}