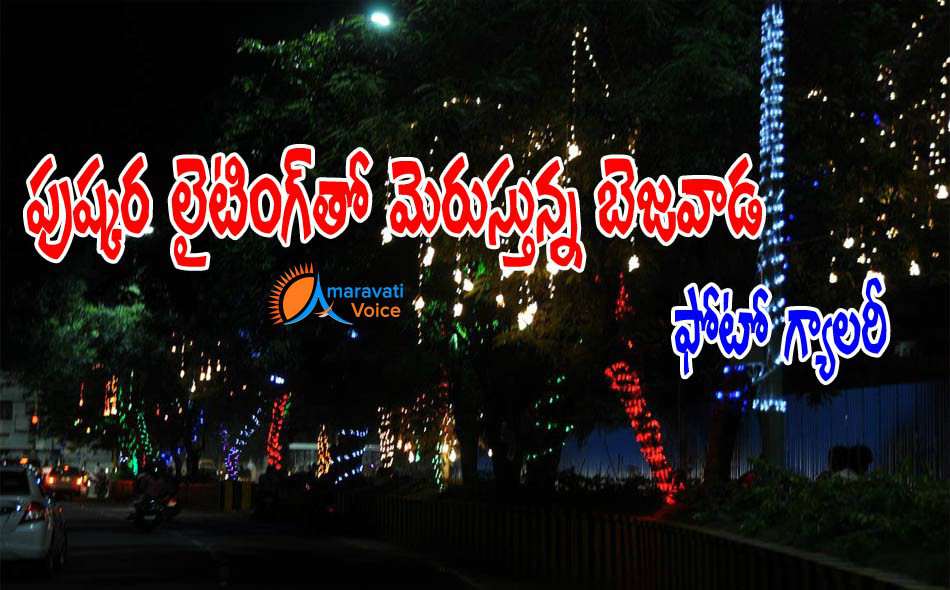 Vijayawada city is decked up for the 12 day Krishna Pusharalu Fete. All the Main Junctions are going to be illuminated with lighting. Some of the areas in Bundar Road are already decked up. The lighting kept for the dividers, trees and electric poles are attracting the citizens.
Once the lighting is ready in all the junctions and main parts of the city, Vijayawada is going to have a brand new look, which we never seen before. Citizens are feeling that, the Pushkaralu feel well in advance.
Below are some of the snaps, where the roads are illuminated.