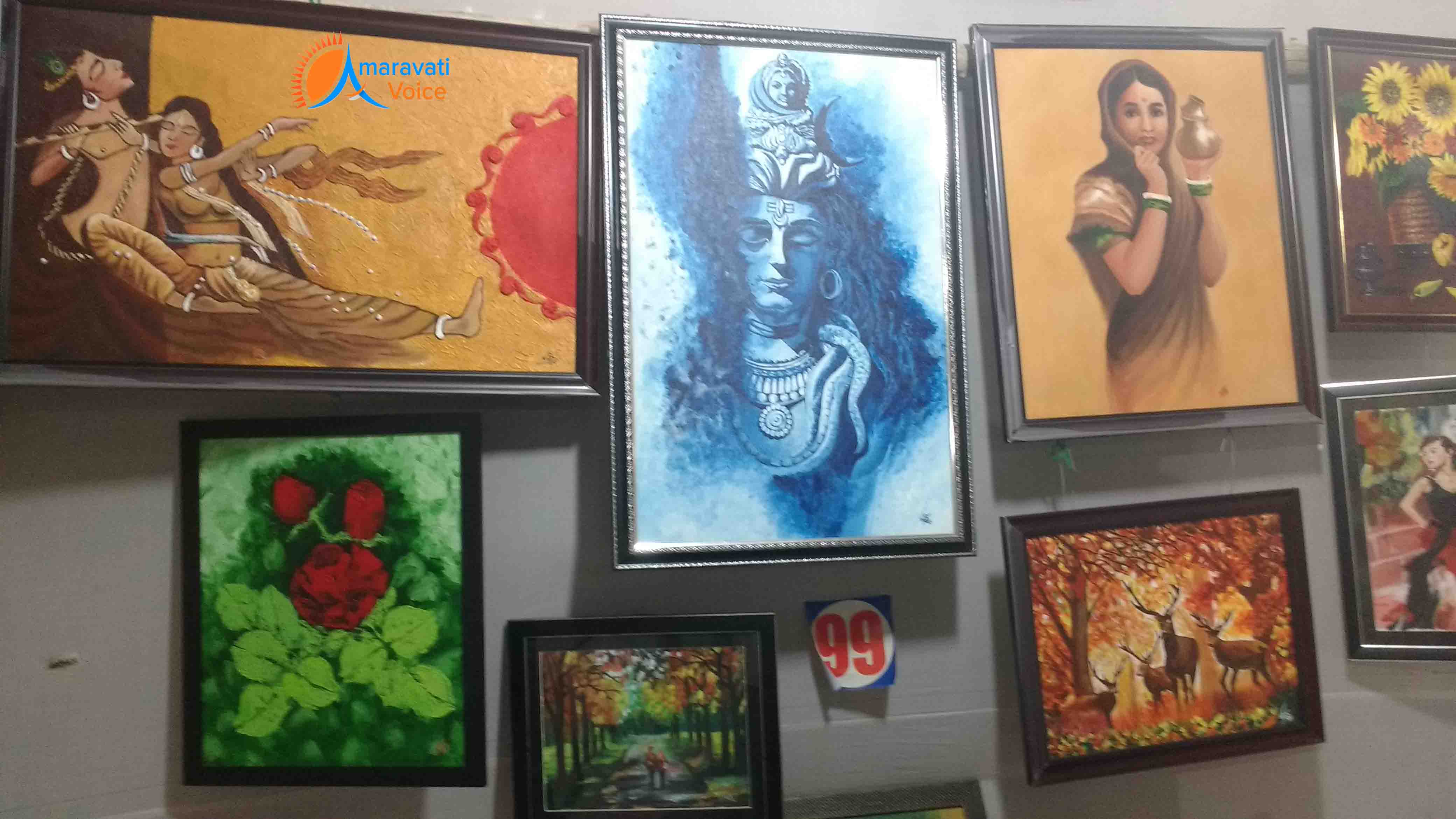 This Sunday, if you are in Vijayawada, have a visit to Gandhi Shilp Bazar at Siddhartha Institute of Hotel Management & Catering Technology, in Polyclinic Road. With different routine handicrafts stalls, at Stall 99, you will find marvelous paintings, which you can't turn your eyes away from.
Vijayasri Yerneni, a young lad from Vijayawada, having made a splash with her delightful paintings over the years, she showcases her talent in the expo. Vijayasri, is passionate in drawing since childhood. She has increased her creative talent gradually and has match-up with latest innovative drawing techniques. Her talent is not only limited to beautiful paintings, but she also has one more feather to her cap, in micro art. Vijaysri, has talent of creating miniatures made of chalk pieces.
Besides, the stall set up at the expo witnessed big crowds, who are all found admiring the contemporary, up-beat art in the form of paintings, sculptures and miniatures. The paintings include Pencil Shadings, Water Colors, Sand Art, Oil Paintings, Tribble Painting, Still Life Paintings and Natural Paintings. The micro art miniatures made of chalk includes, devotees, national leaders, laughing Buddha etc..
Choose a piece of art, painting or the micro art, which are being sold at heavily-discounted prices and encourage the young lad from Vijayawada.
The exhibition Gandhi Shilp Bazar expo will end tomorrow, February 7th, and visitors can visit between 11.00 AM to 9.00 PM