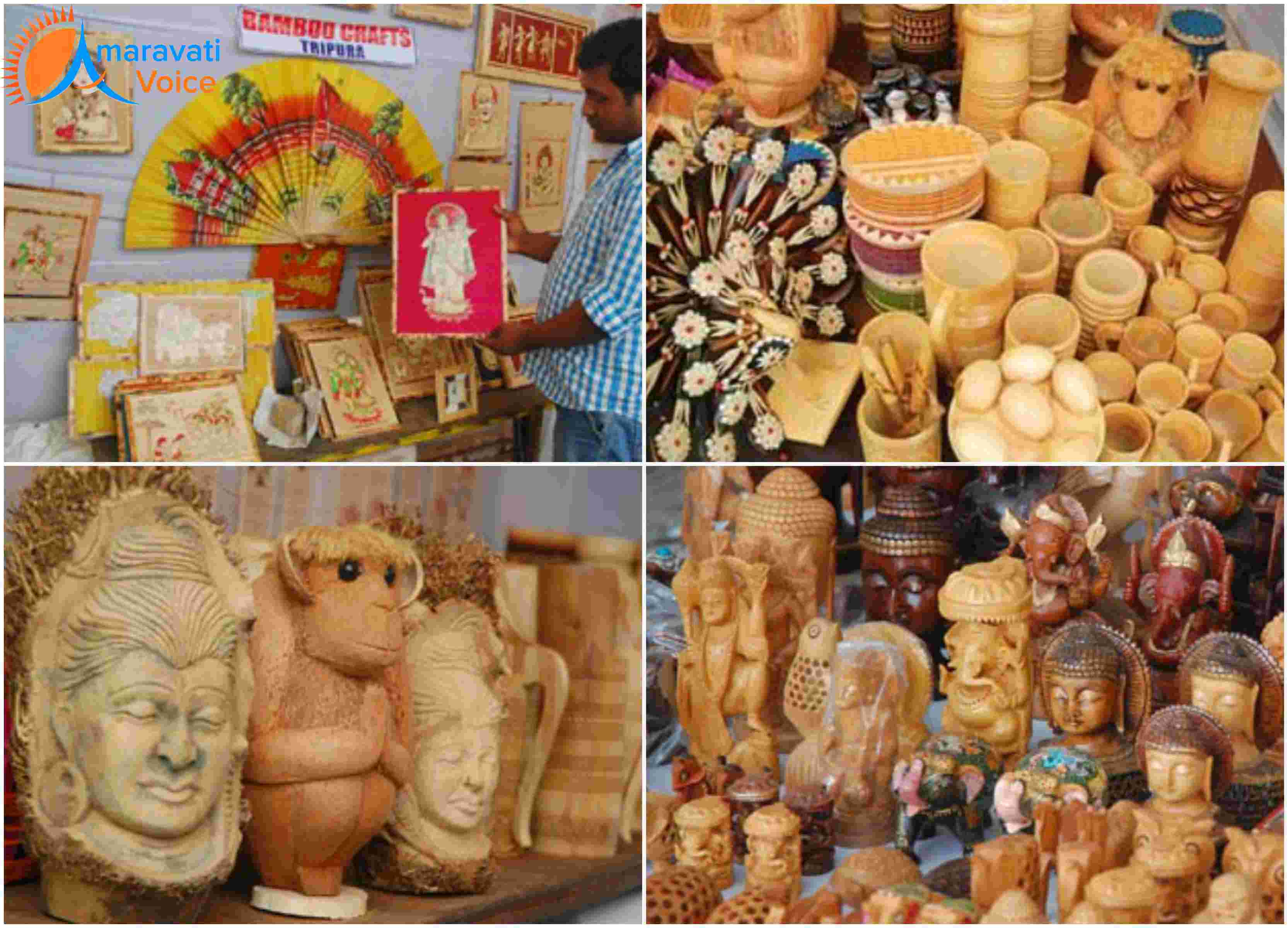 Tripura's bamboo and cane handicrafts stall is driving a huge crowd at the ongoing Gandhi Shilp Bazar in Vijayawada city at Siddhartha Institute of Hotel Management & Catering Technology, in Polyclinic Road.
Tripuras skilled artisans have showcased their masterpieces for sale and the handmade, eco-friendly crafts are attracting the visitors. The range of products include items of bamboo and cane for garden, kitchen, living room and for the decor segments of a house. Furniture, table mats, utensils, hand-held fans, baskets, mats, idols, accessories, interior decoration show pieces, bed lamps among others are put on display and sale.
The items such as ceilings, wall panels, plaques, planters, screens, bamboo strips, baskets, pails, rain shields, structural elements, haversacks are also displayed. Artisan from Tripura Badal Debnath said, "One can find the material penetration deep into the lifestyles of the people at Tripura.
The exhibition will be from January 29th to February 7th, and visitors can visit between 11.00 AM to 9.00 PM