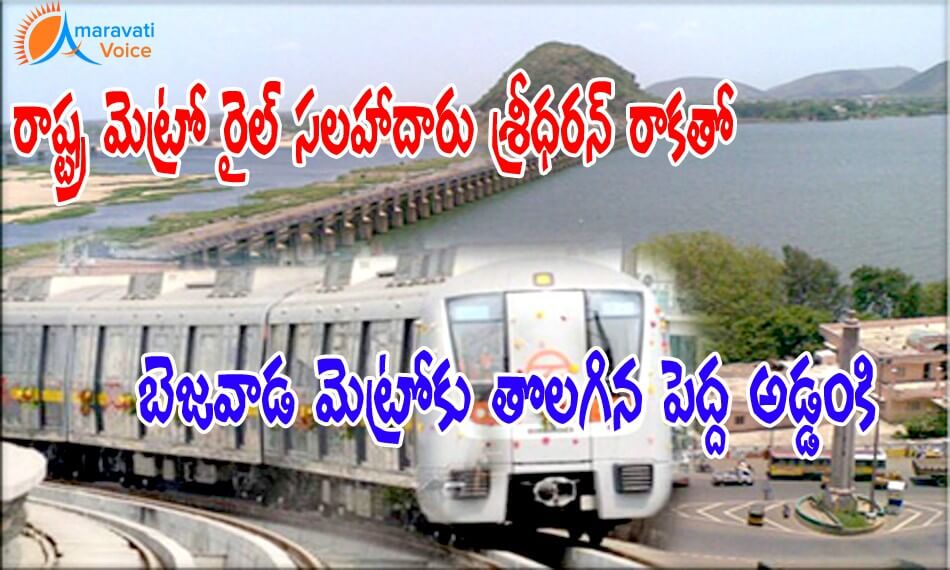 Chief Minister Chandrababu Naidu has given approval to provide Rs.250 crore for Vijayawada Metro. Vijayawada Metro Advisor Mr.Sridharan has met chief minister in Vijayawada. He has explained about the hurdles of the project. 750 crores is required for land acquisition and Andhra Pradesh government has allotted Rs.300 crores in the budget, but did not release any amount.
In this regard Sridharan has met chief minister and CM has accepted to provide Rs.250 crores. Rs.100 cores would be released immediately and Rs.150 crores would be released within one month. This amount would be used for land acquisition for the 25 metro stations.
Also very soon the tenders would be finalized for the first corridor.