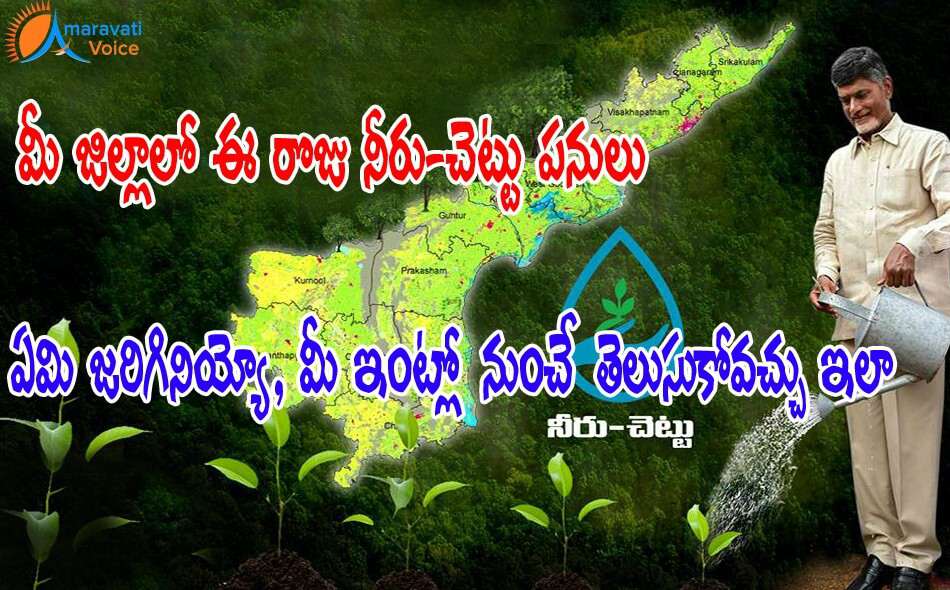 Chief Minister Dashboard has the interface to checkout the daily status of the works pertaining to "Neeru-Chettu". The complete data of all the 13 districts would be updated on the daily basis in the below link.
http://irrigationap.cgg.gov.in/wrd/neeruchettuDailyProgressReport
The report of the 13 districts have the below information.
Tanks having ayacut more than 100 acres
Tanks having ayacut less than 100 acres
Total No of Tanks
Total No. of Cascades
Total No of Works Sanctioned
Total No of works in Progress
Total Desilting Quantity
Total works completed
No of Cascades developed
No of Poclains deployed
This information would be updated on daily basis and one can know the exact position of the status of the works going on.