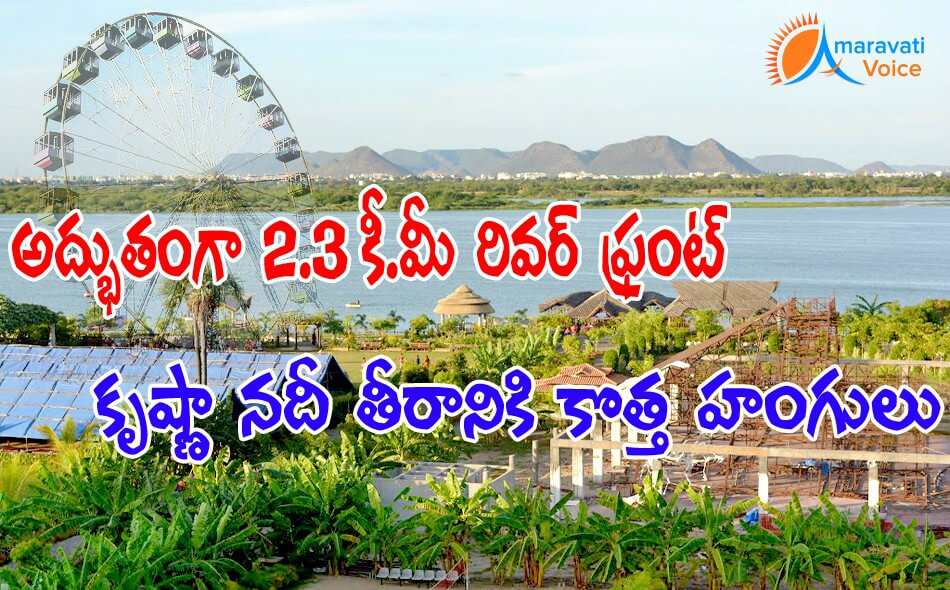 As a part to beautify Vijayawada city and to have a riverfront to the city, VMC is making arrangements to beautify the Krishna riverfront from Prakasam Barrage to Bhavani Island of around 2.5 KM. With the concept of Blue and Green City, VMC is taking all measures to beautify the city. It starts from Model Guest House near Indrakeeladri and passes through Durgha Ghat, Punnami Ghat to Bhavani Ghat near Bhavanipuram. All the encroachments have been removed to beautify this area. With beautification, this will also have entertainment, food courts etc...
Vijayawada Municipal Commissioner Veerapandian has held a review in his office with China GICC Delegates and discussed about beautifying the riverfront in the city. Sub-Collector G.Srujana also has participated in the meeting.
Veerapandian has asked the officials to prepare a blueprint of the design and handover to GICC. Also, he asked to remove the encroachments and also any private lands in the riverfront and asked to pay the required compensation.
Once VMC has handed over the blue print, China based GICC will do further refinement according to their requirement and start the works to beautify the riverfront in Vijayawada city.
As Kanakdurga Flyover also is being ready, the spot would be very good looking with the riverfront beautification.
{youtube}aWNBWNGAyQM|500|250|1{/youtube}