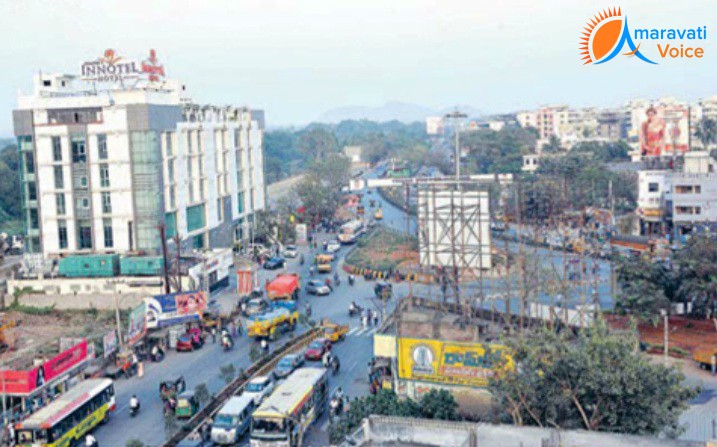 The face of Ramavarappadu, the urban agglomeration of Vijayawada and the entrance point of city, is going to be transformed into a mega junction of road and rail network soon. Ramavarappadu Ring, which the connecting point of the National Highway and the Eluru Road in Vijayawada, welcomes people of five districts on the northern side and air passengers from Vijayawada Airport at Gananvaram.
Though it is part of Vijayawada, Ramavarappadu is still a village under Vijayawada Rural Mandal. The flyover part of the Inner Ring Road is already landing in Ramavarappadu to meet the National Highway marking the junction much more complex. It is also important for highway traffic between Hyderabad and Visakhapatnam. Adding to this, Benz Circle flyover plan, which is supposed to start at Skew Bridge near Jyothi Convention Centre and end at Nirmala Convent Junction is extended up to Ramavarappadu ring, according to officials.
On the other hand, a metro rail station would come up close to Ramavarappadu once the Vijayawada Metro Rail Project becomes a reality. The population of Ramavarappadu Village would be more than one Lakh.