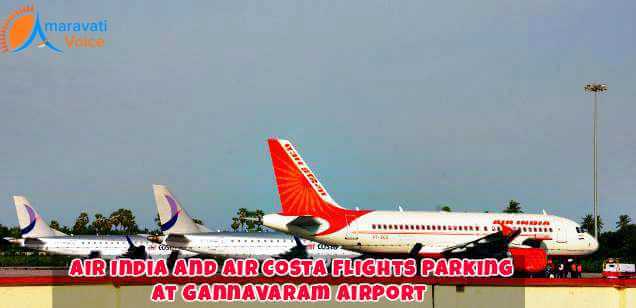 CRDA and the Krishna District administration have been empowered with the task of pooling land for the expansion of the Gannavaram airport near Vijayawada. In that regard AP Government (CRDA) issued Land Pooling Notification today for mobilizing 1229.94 acres of land. Land pooling notification is issued for the land in 11 villages under 10 panchayats. The villages include Ajjampudi 109.81 acres, Allapuram 105.37 acres, Buddhavaram 351 acres, Chinna Avutupalli 165 acres, Gannavaram 114 acres, JakkulaNekkalam 42 acres, Purushothapatnam 26 acres, Kesarapalli 172 acres, Venkatanarasimhapuram 63 acres, Avutupalli 58 acres & Atkuru 20 acres. Further details of the survey numbers, can be known from Nuzvid Su-Collector office or the local panchayats.
The land will enable Airports Authority of India to expand runway, create a bigger terminal and also encourage maintenance, repair and overhaul facilities. Also as CRDA kept aside the airport proposal in Amaravati, Gannavaram Airport will act as the major Air carrier.
Earlier as part of its development plans, the Airports Authority of India (AAI) laid foundation stone for construction of a new terminal building at an estimated cost of over Rs.135 crore. Modifications to the existing terminal were also made to cater to the needs of passengers. Plans are afoot to expand the length of the runway from the existing 7,500 feet to 14,500 feet to facilitate easy landing of A380 double-deck aircraft in future.