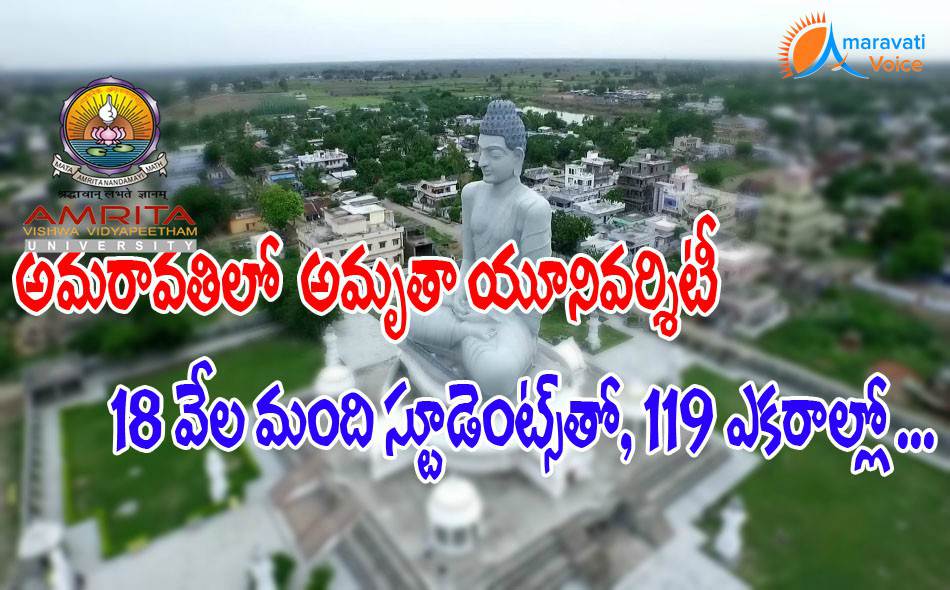 Amrita University, run by Mata Amritanandamayi Trust, is going to set up a world class medical university at Amaravati, the new Capital region of Andhra Pradesh. Andhra Pradesh government has allotted 119 acres of land to the Amrita University, as said by Andhra Pradesh HRD Minister Ganta Srinivasa Rao.
In the first phase 18,000 students would study, where residential facilities also would be provided. In the second phase 25,000 would study in the campus. In the first year Amrity University is going to invest 65 crores, in three years 165 crores and in five years around 420 crores.
Courses like science, engineering, management, humanities would be available. The Trust will also set up a 2,250-bedded "multi super speciality" hospital, research and healthcare complex attached to the university.