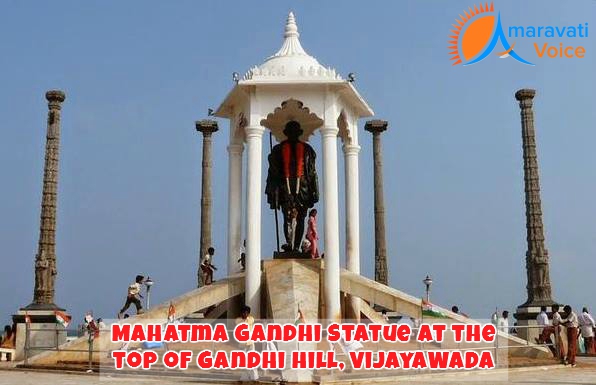 Summary: On your verge to explore different attractions in the city of Vijayawada, the place in memory of Mahatma Gandhi is must to add in your trip plan.
With its former name as Orr Hill, Gandhi Hill is a tourist attraction in the great city of Vijayawada. This place as the name implies is named after the Mahatma of the country and it is popular for its attraction Gandhi Stupa. The great thing about this attraction is that it rules the skyline of Vijayawada by standing atop at an elevation of 500 feet above the main city of Vijayawada.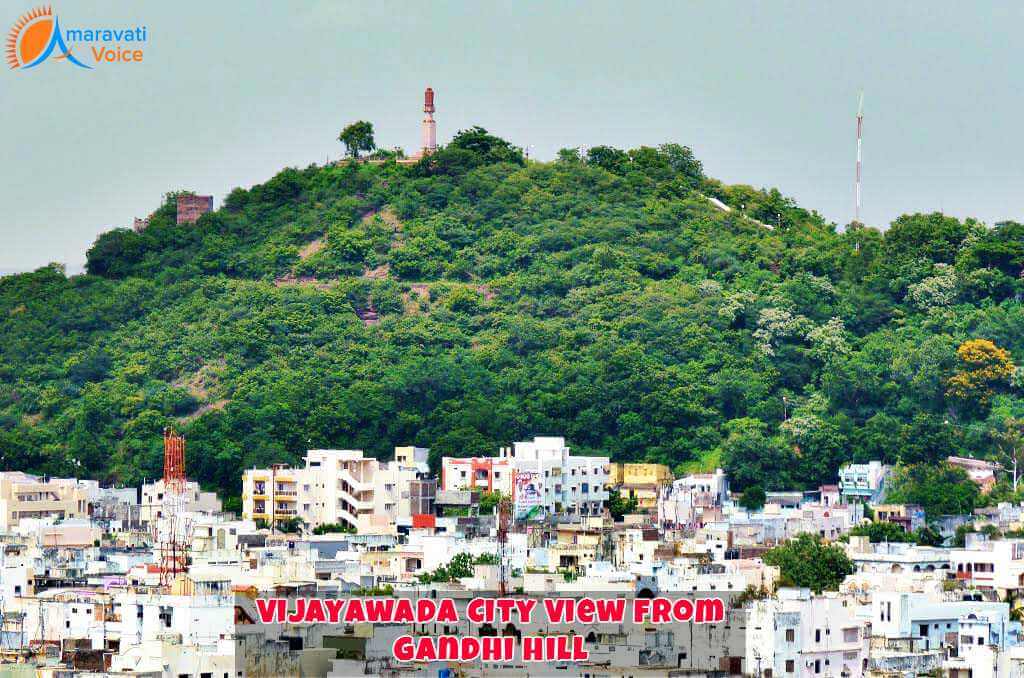 The Stupa:
The Gandhi stupa is escorted by seven more stupas with its height at around 15.8 meters/52 feet tall. These stupas hold the pride of being the first memorial for the father of the nation, in entire India. On the stone slabs of the stupas, the great words of the Mahatma are inscribed for the visitors to follow the path to turn out to be good citizens. The 52-feet tall stupa was unveiled on the 6th of October 1968 by the then President Zakir Hussain. The other stupas are of 490 feet height each.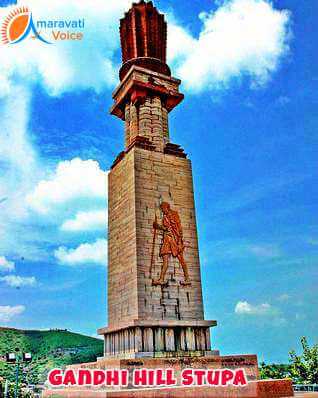 Tourist attractions in Gandhi Hill:
Not just the stupa, this memorial of the Mahatma Gandhi also has other attractions for the tourists. For instance, this place has a library that has books that depicts the preaching and the life of this national leader, besides many other books. Also, this tourist attraction houses the single planetarium in the entire city of Vijayawada.
In addition, a light show that depicts the life of Mahatma Gandhi is conducted every evening. This show is something that attracts people to a great extent.
Another attraction about Gandhi Hill is that you can get an extensive view of the entire city of Vijayawada from this place. Also, as it is located on the hill top, the breeze and the tiny appearance of the well-lit entire city makes this place highly attractive for the tourists. The toy train ride is another facility that attracts children to a great extent.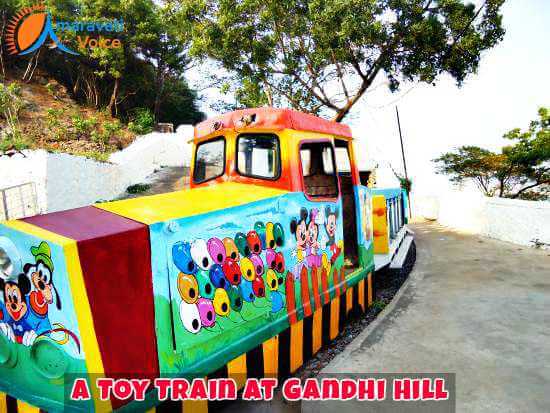 Timing:
The Gandhi Hill is open to the public from 4 pm to 8.30 pm on all days, except Tuesday.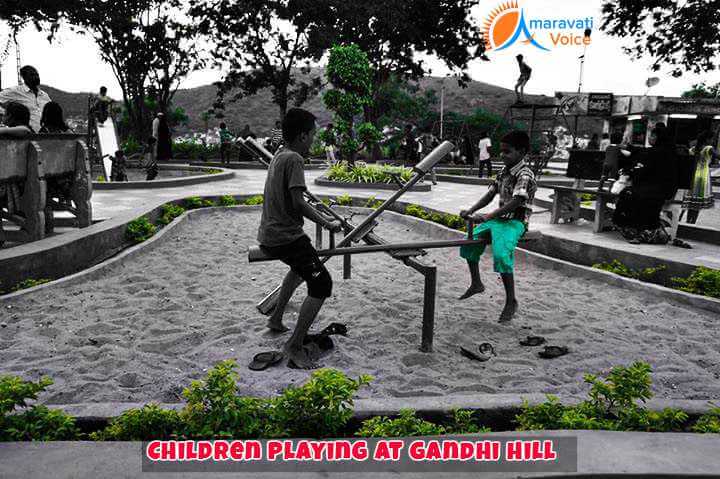 How to reach?
The Gandhi Hill is located just behind the Vijayawada Railway Station. As it is located in the main location, tourists can easily reach the place either by taking public transportation or private vehicles.