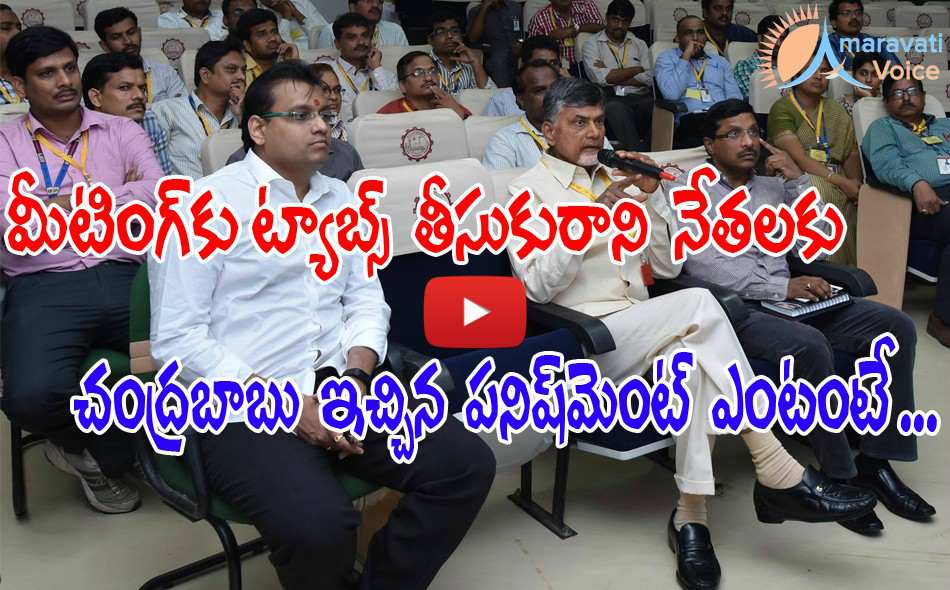 Nara Chandrababu Naidu, the tech-savvy Chief Minister who believes in being ahead of the others in the use of technology, was left speechless on Tuesday when he found that his party MLAs and MPs were anything but 'smart'.
Speaking at the inaugural of the three-day workshop on "Leadership Empowerment' for the party's elected representatives at the KL University campus here, the Chief Minister wanted to know how many of them had brought their iPads for the brain storming session. To his dismay, not many hands were up.
A visibly upset Naidu wondered why they had come and what they intended to do at the meeting. "If you are so indifferent, how could you use technology as a tool in your work?" he questioned and made it clear that everyone should have an iPad in hand by evening. In fact, the Chief Minister offered to make new iPads available to them at special counters at the venue itself. But, the delegates appeared little interested. One of the participants pointed out to the Chief Minister that Apple gadgets were pretty expensive. "An iPhone costs nothing less than Rs.35,000," he quipped, further fuelling Naidu's anger. "Explain to me how could you become a public representative and hold public office if you cannot afford a smart phone? Buy one smart phone and be smart! Nothing comes easy or for free just because you are an MLA," he shot back.
Turning to chief whip Kaluva Srinivasulu, who was seated beside him on the dais, the Chief Minister asked "Didn't we give all of them smart phones and tabs? Where are they now?' And then, he asked the participants: "Have you given them to your children to play?"
The reason for Naidu's insistence on iPads was that he wanted to demonstrate how core dashboards function and how they can be accessed on smart phones and iPads. Incidentally, many women leaders attending the work shop were carrying iPads. It was decided at the workshop to replicate the CORE (CM Office Real-time Executive) Dashboard, not just at the constituency-level, but also for the party.
{youtube}nueNAi9xWgI|500|250|1{/youtube}