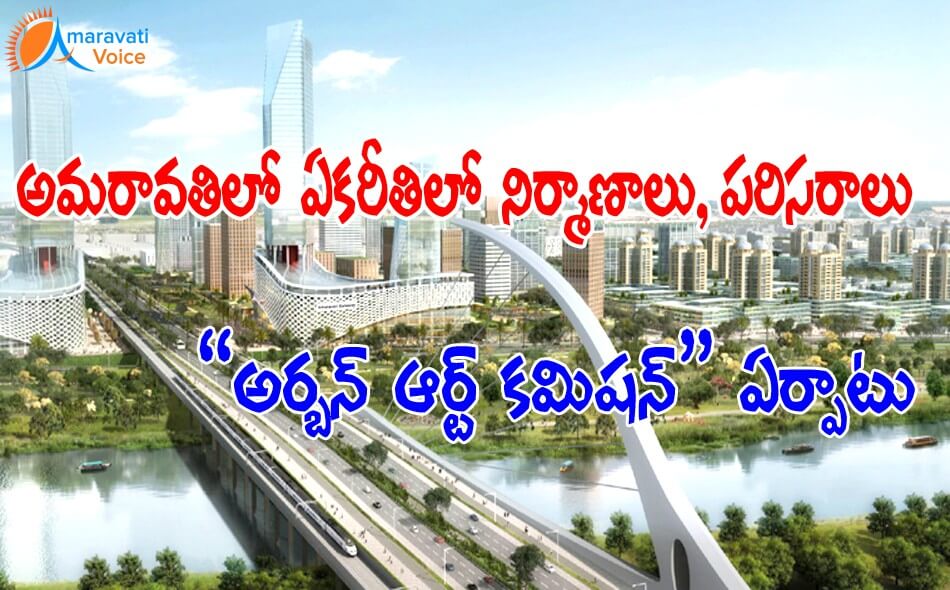 Amaravati the new capital of Andhra Pradesh is going to have a similar architecture to all the buildings and public places. This model is already implemented in Connaught Place, New Delhi. The Delhi Urban Art Commission was set up by an Act of Parliament in 1973 to guide the structures of Connaught Place. This commission gives advice in preserving, developing and maintaining the aesthetic quality of urban and environmental design. All the buildings in Connaught Place will have a two storied buildings.
Andhra Pradesh Government is going to get the same architectural expressions in Amaravati. For this "Amaravati Urban Art Commission" was set up. The prime motive is, all the architectural expressions and visual appearance of new buildings in the centers, areas, parks and gardens will have similar look all over the place. This would be same in the terms of Elevation, paint color, height, width etc.. Even the trees which would be placed alongside of the national highways will be similar in look and size.
So now each place in Amaravati will have unique look. Ex: one place will have one identical look all over the place. If we move on to next place, the whole place will have an another identical look all over. While constructing any buildings in Amaravati, one has to take plan approval from CRDA and build the buildings according to the particular architecture of that place.