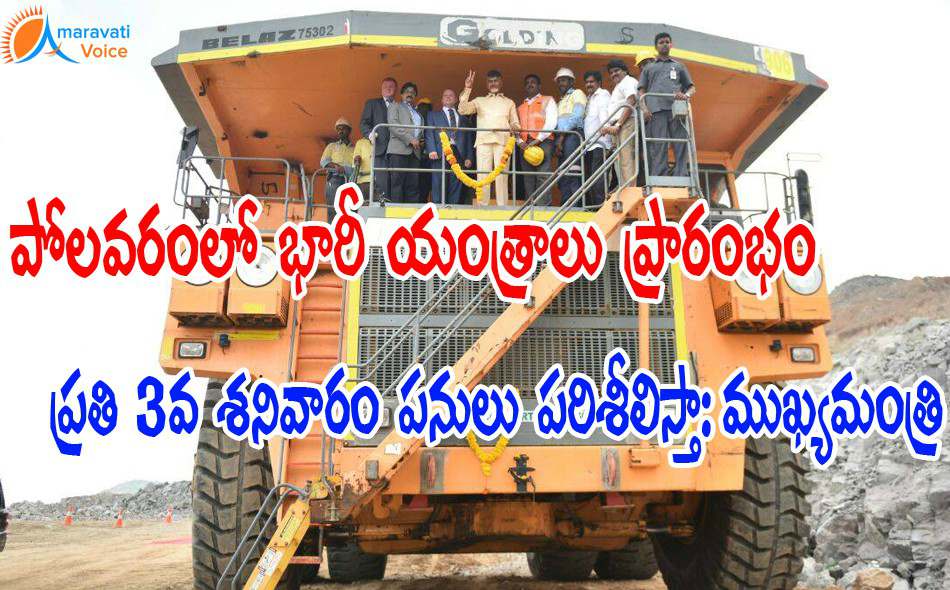 Andhra CM Chandrababu Naidu carried out an aerial survey of the Polavaram project today and held meetings with officials from the Irrigation department to chart out plans for speedy completion of the prestigious project. He has also inagurated the new advanced machinery. Chief Minsiter is going to inspect Polavaram Project area every 3rd Satruday and review the work done. Government is planning to make the project a reality by completing the first phase by 2018.
While a total of 1,049 lakh cubic metres of earthwork was supposed to be done as part of the project construction, 410 lakh cubic meters has been completed so far. A 5.5-km spillway and spill channel were being constructed to enable discharge of 50 lakh cusecs of water, the largest in the world.
Upon completion, the dam and its canals will irrigate 2.91 lakh hectares (7.2 lakh acres) and supply drinking water to a population of 28.50 lakh living in 540 villages and divert 80 tmcft of water to the Krishna River Basin.
{youtube}M1URWwe-pRg|500|250|1{/youtube}