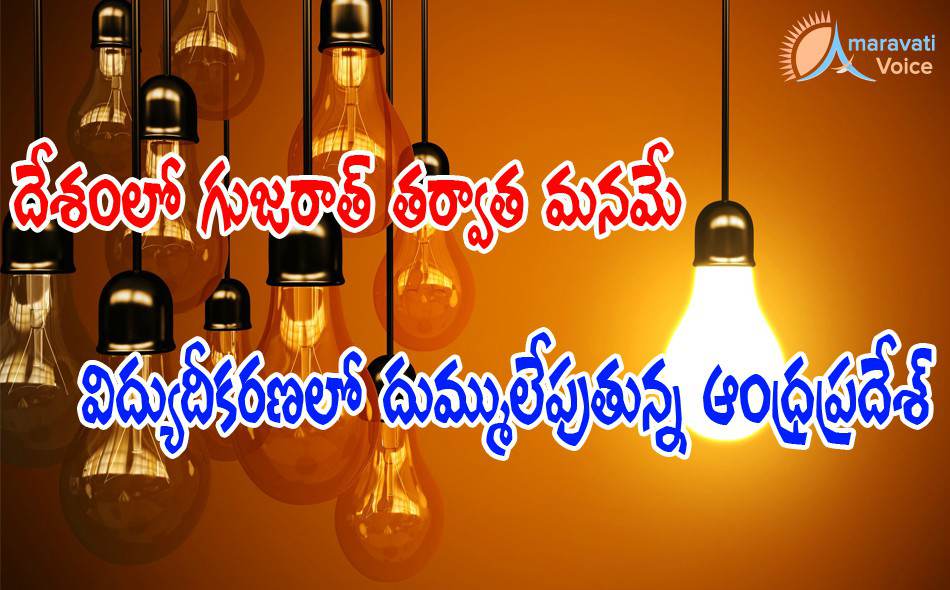 Andhra Pradesh has become the second state in the country after Gujarat to achieve 100% electrification of households, a latest report has said. JM Financials published the report based on a national -level survey on electrification in various states. Discussing this through a tele-conference with top officials of the Energy Department on Tuesday, Chief Minister N. Chandrababu Naidu said that the state has achieved 100% electrification by June-end.
Ensuring uninterrupted world-class quality power supply and added that access to electricity was a key socio-economic development indicator. About 35 per cent rural households in states like Uttar Pradesh, Madhya Pradesh, Bihar, Odisha and Assam still lacked access to power supply, the Chief Minister said. The Chief Minister asked the department officials to
chalk out an action plan to be implemented from the grassroots level so as to make the power sector self sufficient in the long run.
Stating that the achievement in the power sector in the last two years is significant, the Chief Minister felt that it was not sufficient.