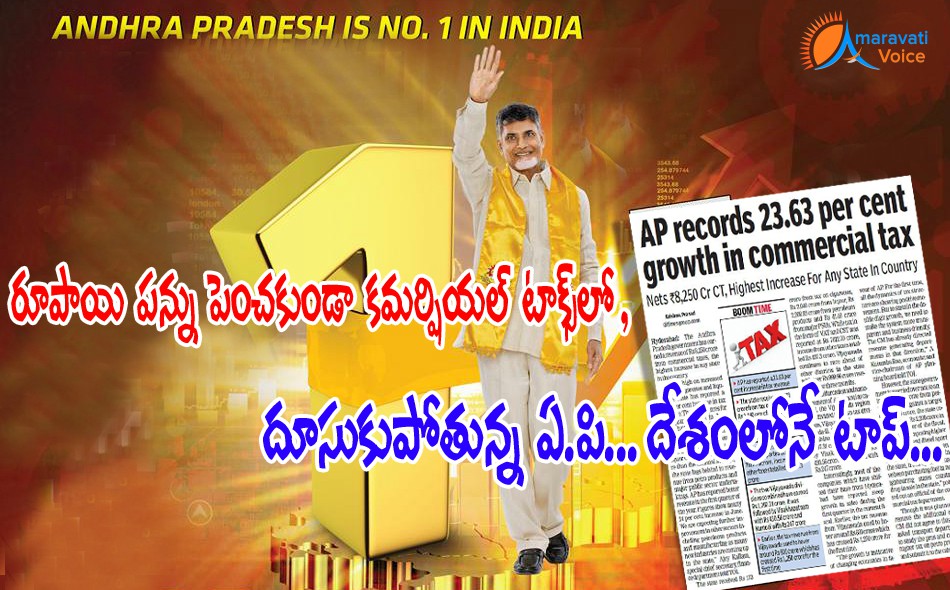 Andhra Pradesh Government has earned Rs.8,250 crore revenue from commercial taxes, according to the article published by "Times of India". This is the highest by any state in the country. Andhra Pradesh state has shown an increase of 23.63% in tax revenue for the quarter ended June 2016. Andhra Pradesh reported better revenue in the first quarter of the year, compared to the figures last year.
Here are the revenue sources from various departments:
The state received Rs 173 crore from tax on cigarettes
Rs 2,040 crore from liquor
Rs 2,208.83 crore from petroleum products
Rs 41.40 crore from major PSUs
Tax in the form of VAT and CST was reported at Rs 7812.70 crore
Income from other taxes totalled Rs 437.3 crore.
Cities Contributing:
Vijayawada stood first in the state with over Rs 999.96 crore revenue in the first quarter
Visakhapatnam stood in second position with Rs 430.56 crore
Kurnool stood in third position with Rs 247 crore