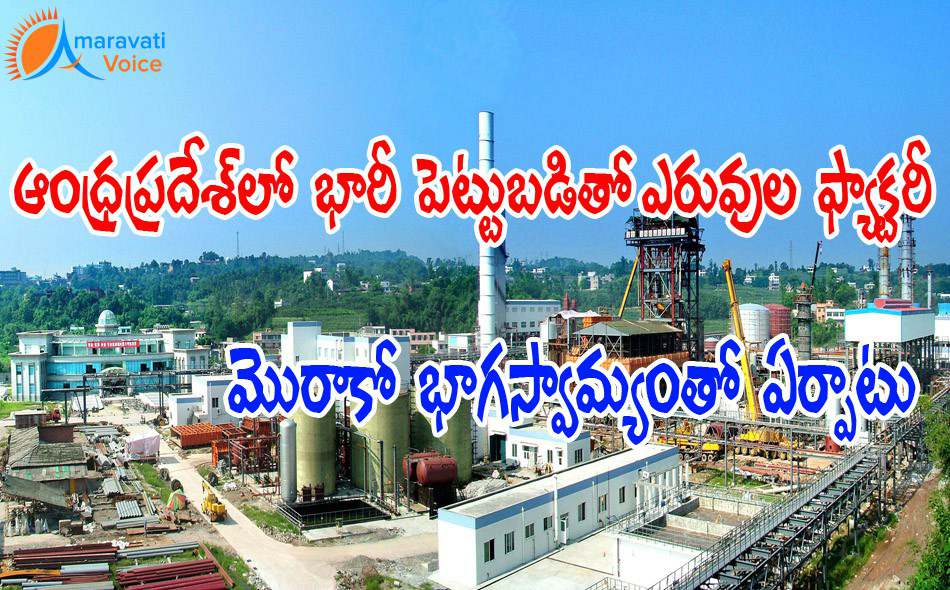 Krishnapatnam, which has become popular for its port activities, would soon be a home for one of the major fertiliser plants in the country. In a joint venture, Indian fertiliser co-operative Kribhco has joined hands With OCP, a Moroccan Company, to set up a new plant at Krishnapatnam for manufacturing phosphatic fertilisers with an investment of Rs.1,500 crore.
On Friday, both the companies announced their joint venture (with equal share) - Greenfield NPK (Nitrogen, Phosphorous and Potassium) fertiliser plant with an annual production capacity of 1.2 million tonnes. In a release, Kiribhco Chairman Chandra Pal Singh stated that the proposed joint venture is a unique example of global cooperation between two leading organisations, which would benefit farmers from the continued supply of various NPK grade products, based on the best quality phosphate in the World.
Kiribhco and OCP also agreed, in principle, to jointly setup a phosphoric unit in Morocco with an investment of about Rs 3,000 crore. The proposal is in the final stages of fine-tuning. The OCP is the largest phosphate producer in the World and a leading global fertiliser player.
Kiribhco Managing Director N Sambasiva Rao said that Kiribhco and OCP will invest Rs.225 crore each as equity to set up the new plant at Krishnapatnam. The remaining Rs.1,050 Crore will be arranged through bank loans. "This would be the first non-urea plant by Kiribhco in the country. We have acquired 288 acres in Krishnapatnam for the project. The Works will commence in April. The commercial production is expected to start within two years thereafter by 2019," he added.
The project site has connectivity from railway line, national highway and sea route through adjacent port, making it easier to import raw material and transport finished product from plant to different geographies.
{youtube}BJqPFUwpf7g|500|250|1{/youtube}