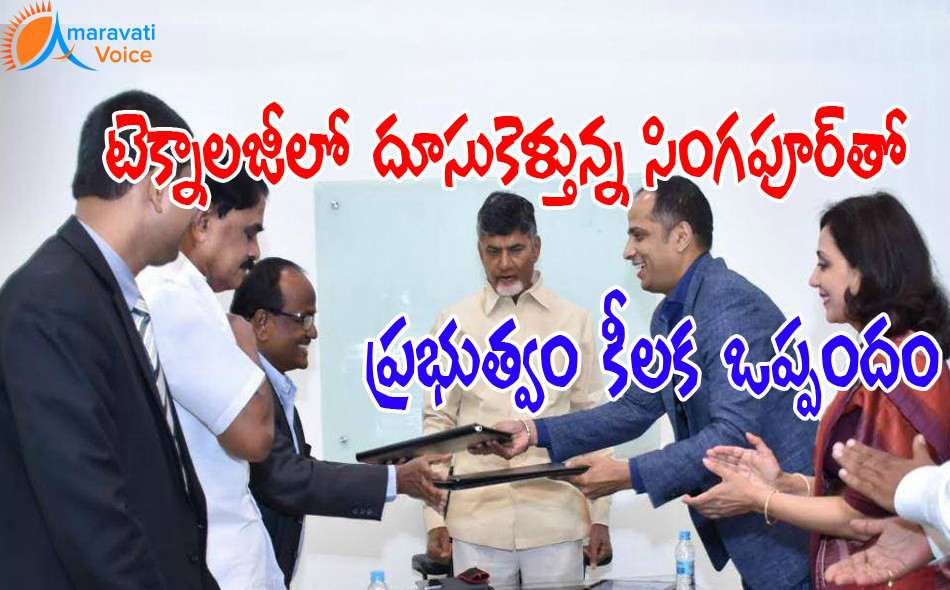 The state government on Saturday signed a pact with Singapore for the establishment of a Centre of Excellence (COE) at Visakhapatnam. According to JA Chowdary, Special Chief Secretary and IT Advisor to the state government, the MoU will be a landmark one in the government's endeavour to combat cyber crimes. Stating that Singapore is a pioneer in IT-enabled Financial Technologies (Fin Tech), Chowdary said that Fin Tech offers a solution to tackle the cyber attacks on banks and other financial institutions. Cyber hackers had become more intelligent these days and capable of hacking even smart documents, he said and announced that many global Fin Tech firms were eager to set shop in Visakhapatnam.
Earlier, IT Minister Palle Raghunatha Reddy, who exchanged MoU documents with Monetary Authority of Singapore (MAS) Chief Fin Tech Officer Sopendu Mohanty, felt that Visakhapatnam would become a hub of Fin Tech start-ups in partnership with Singapore. The MoU will facilitate start-ups to engage in external partnerships with financial institutions, universities, research institutions, technology experts and government agencies.
The government is of the view that the move is expected to be a key enabler for growth and innovation in FinTech sector with Visakhapatnam as a happening place. The minister said that Visakhapatnam would be developed as the next FinTech destination of the country and about six lakh graduates coming out of the degree and PG colleges in the State every year would be benefitted from Centre of Excellence (COE) which is coming up Visakhapatnam. Sopendu Mohanty said social evils like corruption and poverty could be handled effectively with the application of technology, citing e-PoS introduced in the public distribution system in the state as a case in point. He announced that a Singapore Fin Tech Festival will be held in second week of November. About 10,000 representatives would attend the festival, he said.
As part of the MoU, the state would share information about innovations in financial services in their respective markets with the MAS. Authorities work with MAS to develop curriculum for the Fin Tech sector in the irrespective jurisdictions. The primary mechanism would be through referrals to the relevant parties or universities, They would nurture Fin Tech startups and collaborate to facilitate their growth. The primary mechanism would be through the creation of a COE in Visakhapatnam for which the state government will provide basic infrastructure facilities.
{youtube}jjQgO5BYSFw|500|250|1{/youtube}