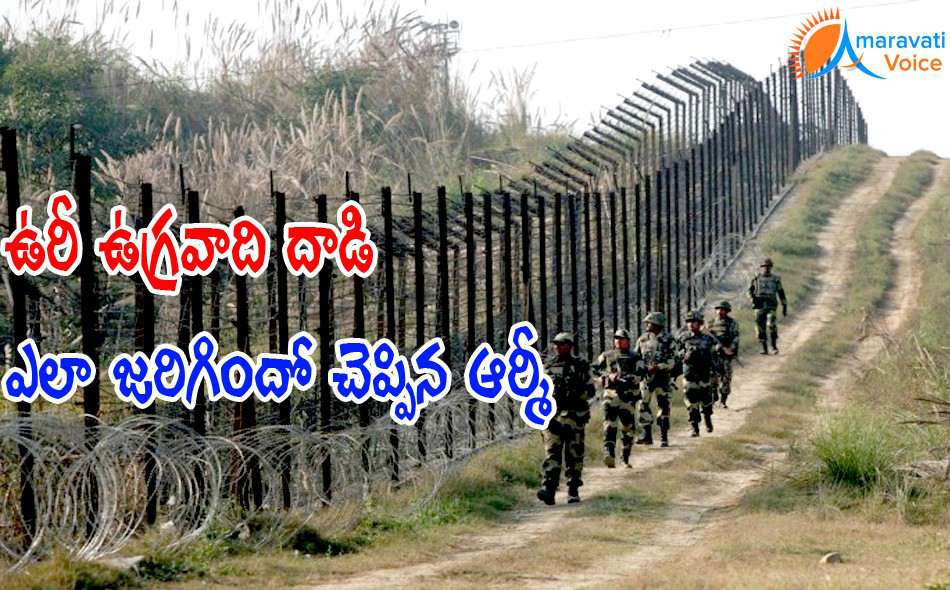 The four Pakistani terrorists, who killed 19 soldiers in one of the the bloodiest attacks on an army camp in Uri last month, had used a ladder to Scale the electrified fence at the LOC.
Investigation carried out by the army to identify the infiltration route of the four terrorists led it to conclude that a ladder was used near Salamabad nallah, official sources said. The army officials said that one of the four, who mounted the brazen attack in Uri, about 102 km from Srinagar, had infiltrated using the gaps along the fence near Salamabad mallah and erected a ladder on the Indian side of the fence, while the other three had a ladder on their side. The two ladders were connected like a pedestrian bridge.
The sources said it was difficult for all the four to infiltrate through the gap used by the first terrorist as each one of them was carrying heavy rucksacks filled with ammunition, weapons and eatables. It would have taken them a lot of time to cross the fence at grave risk to their lives.