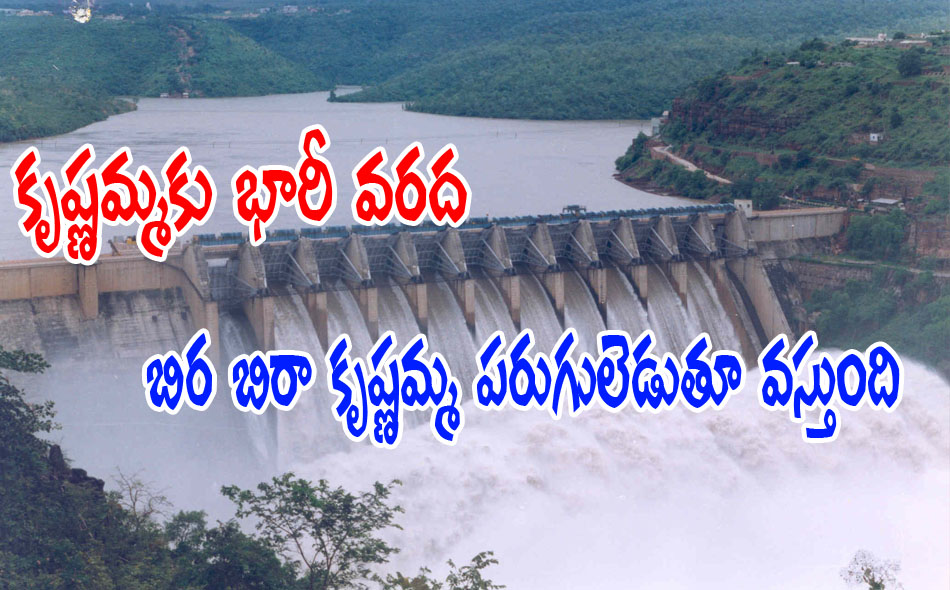 With steady inflows being registered from upstream projects, Andhra Pradesh is going to get around five lakh cusecs of Krishna River Flood Water, in the coming 48 hours. Heavy inflows of rainfall are being recorded at Mahabaleswar.
On Thursday, Almatti had discharged 2.18 lakh cusecs followed by 2.32 lakh cusecs at Narayanapur and 1.14 lakh cusecs at Jurala.
The flood water is expected to reach Srisailam in the next 48 hours. From here the water would be diverted to Rayalaseema region.