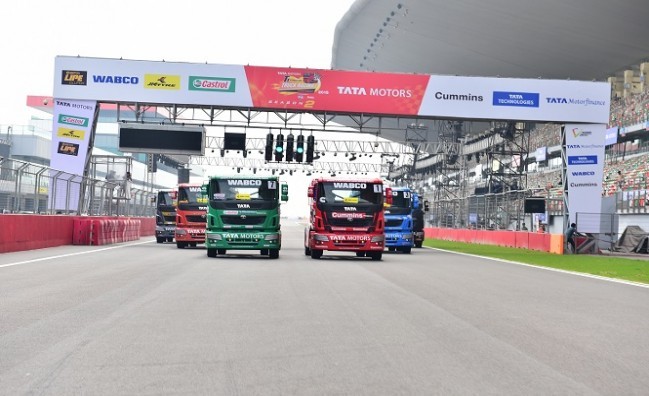 Truck driver A Nagarjuna, of Kesarapalle located in Vijayawada, created history in Indian motorsports by winning truck racing in the the T1 Prima Truck Racing Championship held in Noida on March 20. Nagarjuna won the first place in the second race of the super class category, held for truck drivers from across the country.
He was selected from a pool of over 550 truck drivers, from Tata Motors customers' fleet businesses, after undergoing a comprehensive driving training and clearing competitive selection programmes. All drivers as part of this program were trained by some of the best racing instructors in the country.
He received a cash award of Rs 10 lakh, while first and second runner ups got Rs 6 lakh and Rs 4 lakh respectively, a press release said here on Monday.
{youtube}WlmdeweSWN4|500|250|1{/youtube}