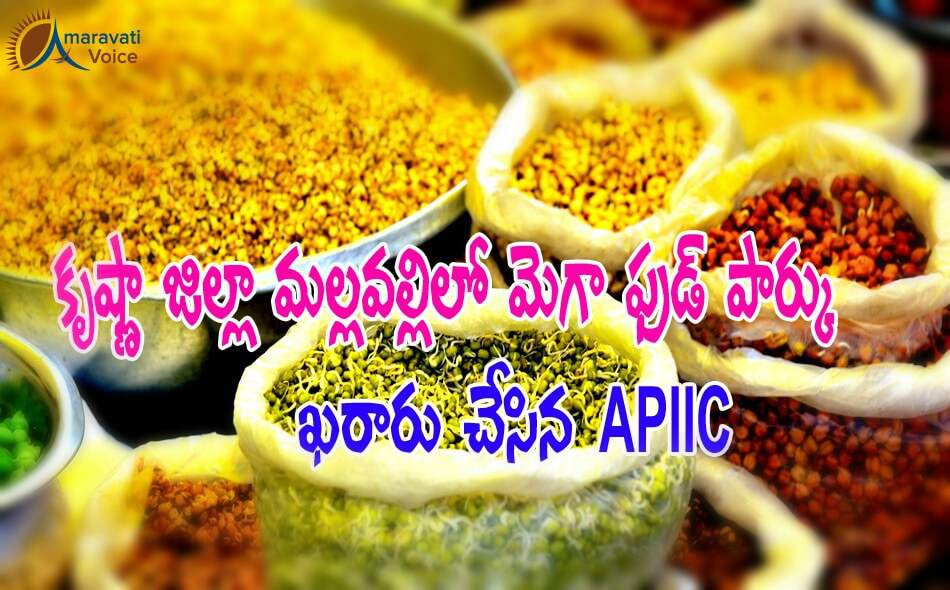 The suspense has come down for the establishment of food park sanctioned by Central Government. The budget allocation for this project has been done 6 months back, but the site is not confirmed. APIIC has first thought of establishing the food park in Agiripalli. But finally it has decided to set up the food park in Mallavalli, at Bapulapadu Mandal in Krishna District.
APIIC has handed over the land of 100 acres. The road, rail and air connectivity is very nearer to this area.
Central Government has already sanctioned Rs.200 crores to the food park. As now the site is ready, the administration is getting ready to construct the food park in a brisk pace.
Andhra Pradesh produces six lakh metric tonnes of mango, three lakh tonnes of tomato, 20,000 tonnes of maize, 10 lakh tonnes of sugarcane and 1,543 million eggs every year. With the proposed food park, storage of these perishables becomes easy.