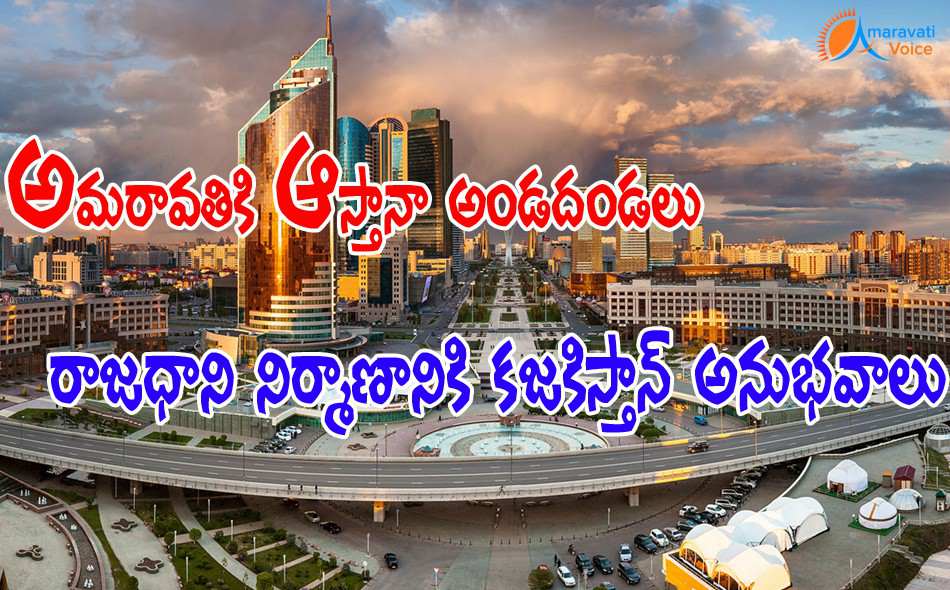 The capital city Amaravati is likely to be developed on par with Astana, the capital of Kazakhstan. Astana mayor Asset Issekeshev assured a delegation lead by AP Chief Minister N. Chandrababu Naidu of his city's co-operation in building the new city. He and the AP government have decided to enter into an MoU: they will form a working group, with five members each from the two cities, whose names will be released in two days.
The AP delegation toured Astana on Sunday. The members had a bird's eye view of the city from the 97-metre Betherek tower, a memorial built in 1997. The city bears the contribution of 150 architects and took 10 years to build. Mr Naidu invited Mr Issekeshev to visit the state and tour Amaravati. The mayor in turn praised the Chief Minister's initiative in IT development and promised to work towards introducing a direct flight from Astana to Amaravati.
The mayor said that the city was looking to develop tourism and industrial sectors. He said that when he visited India recently he met Union minister for commerce and industry Nirmala Sitharaman and several industrialists who seemed focused on renewable energy and IT sectors.
In order to increase the tourist traffic between Kazakhstan and AP, Astana Mayor Asset Issekeshev promised Naidu that he would speak to his country's transport minister to introduce a direct flight from Amaravati to Astana
The mayor invited Mr Naidu for Expo 2017 to be held in Astana. The Chief Minister's delegation later visited the Nazarbayev University and later left for Yekaterinburg to attend the inaugural programme of Innoprom 2016.
{youtube}nE7pC2yV1ZI|500|250|1{/youtube}