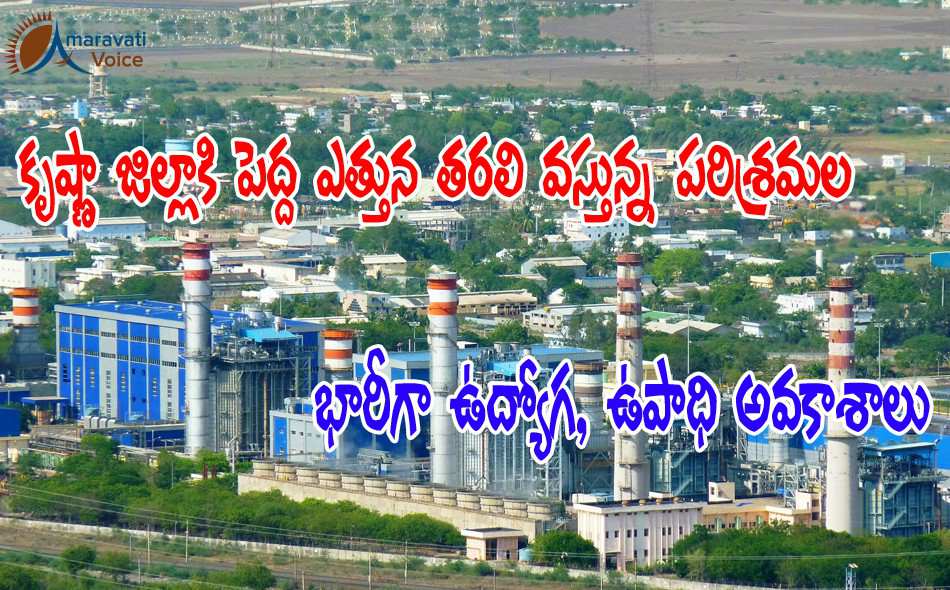 As the investment flow is catching up in the Amaravati Region, Krishna District is getting majority of the investments from Industries. All the four sides of the district are getting industries of various sectors. Not only industries, but many well-known educational institutions and hospitals are also coming up in the district.
Mainly areas of Ibrahimpatnam, Gannavaram, Machilipatnam Port related inudstries, BEL in Nimmakuru, Food processing units in Nuzvid and Agaripalli, Ashok Leyland Manufacturing Unit in Mallavalli, IT Related near Gannavaram and many more educational units are coming up in Krishna District. With Gannavaram Airport expansion, the area around the airport is getting many industries. With good Road and rail connectivity and the proposed airport expansion in Gannavaram, is also one of the reason for the industries to prefer Krishna District, for their investments.
Krishna District officials are saying that, they have got a very big land bank, and the land is ready to give for the industries which want to set up in the district.