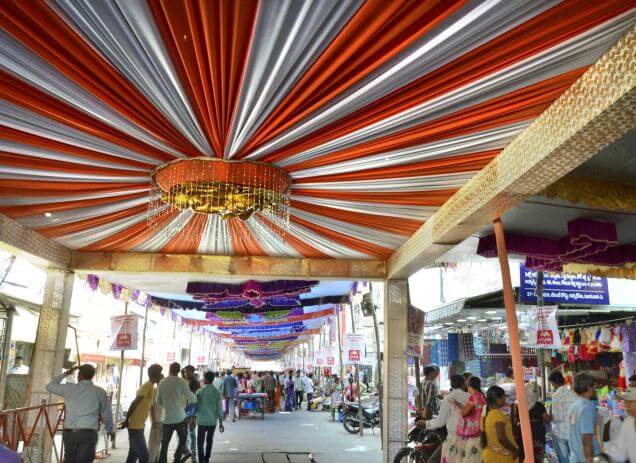 Sri Rama Navami Celebrations in Besant Road is the biggest celebration in the Vijayawada City. The nine day celebrations will start today and end on April 23rd. The celebrations in the Besand Road will be held in a grand way every year.
If you notice while passing on the Besant Road, you will find a very small Ramalayam, which is now the nerve center for celebrations. The temple was built by all the traders in the Besant Road, in the year 1959 and the Idols were installed in 1978. Since 1959, all the traders formed as unity, and donating certain amount, the celebrations are done in a grand manner.
This year, 300 traders have contributed to the celebrations. As many as six Kilograms of pearls are being used as Talambrualu, for the celestial wedding. Also for these nine days, every day annadanam would take up approx for 1500 people. The massive laddo of 65 KGs, is present by Sweet Magic and it would be used as prasadam.