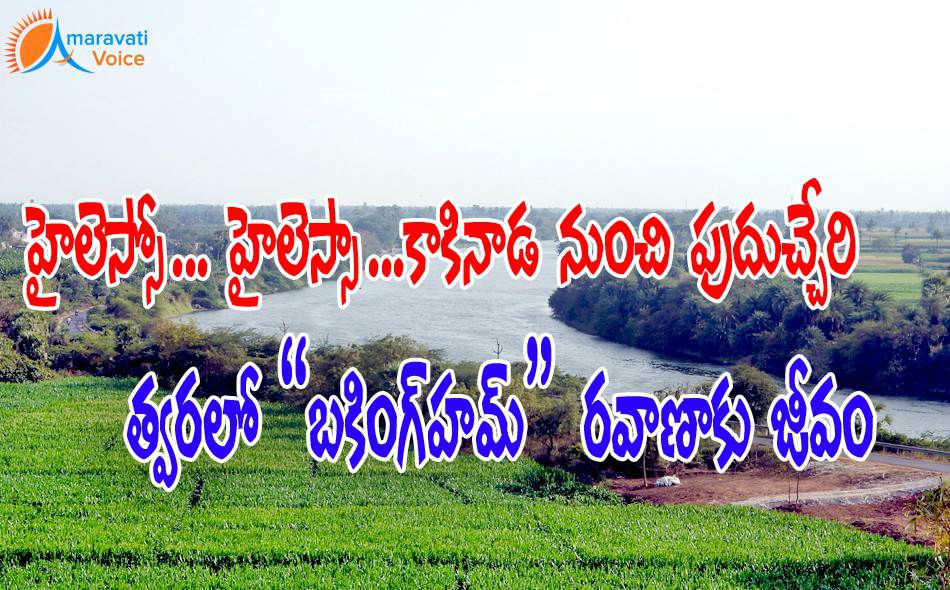 Buckingham Canal which is of 1,095-km-long National Waterway from Kakinada and Puducherry, is in for a major makeover to bring it back to its past glory. Buckingham Canal would flow from Kakinada to Puducherry, touching Chennai. This would play a big role in cargo and water transport. This would also help in tourism sector. Buckingham Canal if flowing about 888 km of the 1,095-km in Andhra Pradesh only. Once it is development, this will be very helpful in transport of cargo from East and West Godavari, Krishna, Guntur, Prakasam and Nellore districts.
Recently Andhra Pradesh government has signed a memorandum of understanding (MoU) with the Inland Waterways Authority of India for the development of Buckingham Canal National Waterway 4 for Rs.3,000 crore. Based on the detailed project report, we can know the potential of cargo movement. Government is planning to complete the first Phase of the waterway by 2018-19.
The Buckingham Canal was started way back in 1806, as an 11-km saltwater navigation channel. Gradually it has extended up to Vijayawada till the Krishna River. Buckingham Canal was in service up to the late 1970s. Later it was damage by floods and gradually its has lost its glory.
{youtube}eSBGwoLKue4|500|250|1{/youtube}