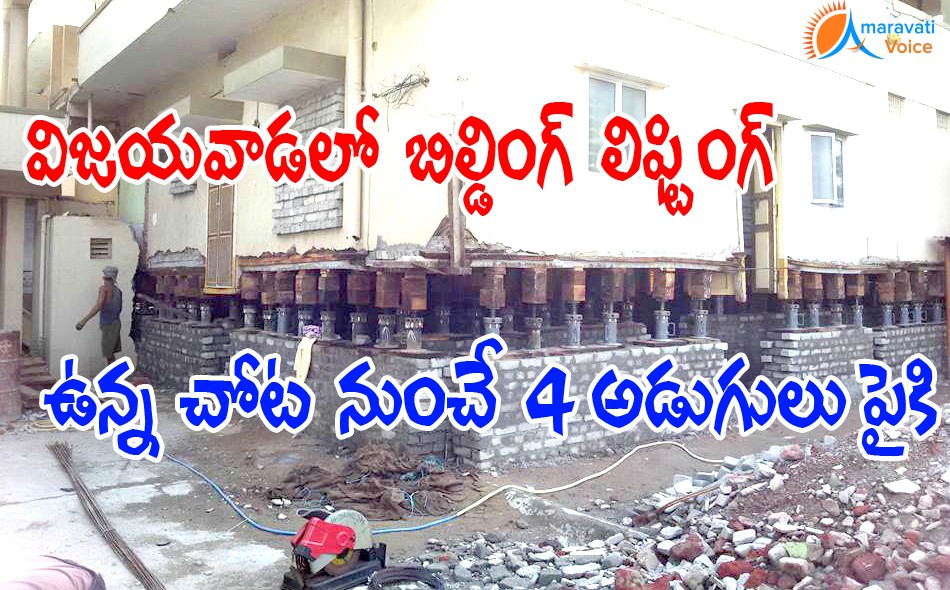 Building Lifting which we are hearing these days is now happening at Vijayawada. The G+1 building of Konduru Nageswara Rao, near Gurunanak Nagar is the place where the "Building Lifting" is happening.
As the level of road is increased and due to drainage problems occurring frequently in the house, Mr.Nageswara Rao, opted for Lifting the house which is cheaper, compared to demolishing and constructing a new one. He has enquired about this process in Guntur, where recently the house lifting has happened and decided to go with it.
JJ Building Lifting Services, a Chennai-based company who has also served in Guntur earlier, has lifted the house 4 feet high from its ground level. Around 33 trained workers are working on this project and around 250 jacks are used to lift the house.
The process would go on for 45 days, where it costs Rs.250 per sq.ft. on all floors of the building.
The house was first built with ground floor in 1976 and later in 1982, the first floor was built.
{youtube}u2vz6SYbC_M|500|250|1{/youtube}