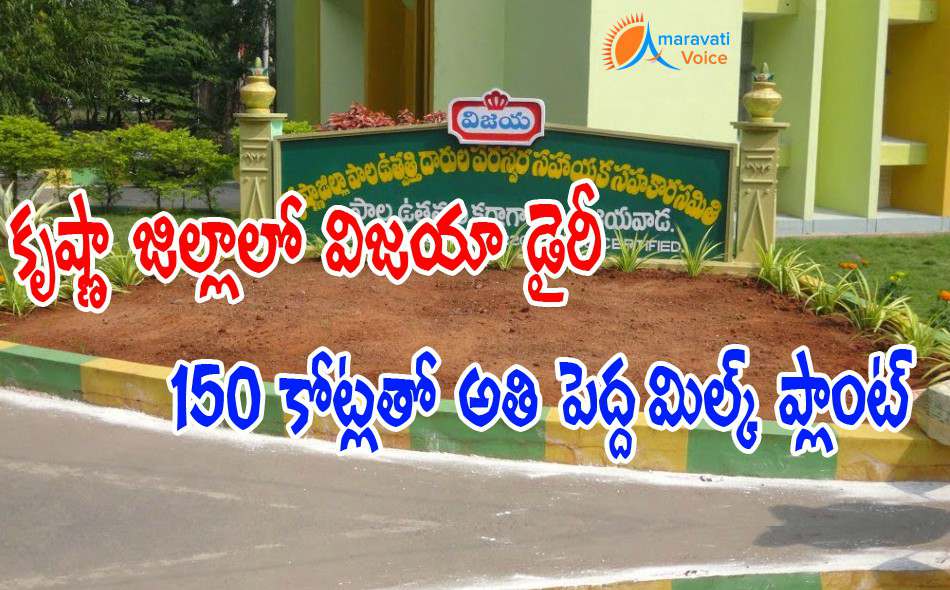 Vijaya Dairy is going to construct a mega milk plant in Krishna District at Arugolanu village near Hanuman Junction, in Krisna District. The mega milk project is going to come with an investment of Rs.150 crores.
Mandava Janaki Ramaiah who is the milk union chairman since the past 24 years, is planning to lay the foundation by end of the year. The milk union had already identified the land at Arugolanu village near Hanuman Junction.
Vijaya Dairy is facing competition from various private dairies. Right now Vijaya Dairy is producing one lakh litres per day in Krishna District, and it want to enhance to another one lakh litres production. There is a demand of four lakh litres milk in Krishna District.
Krishna District Milk Producers Mutually Aided Cooperative Union Limited, which manufactures milk products branded as Vijaya Dairy.