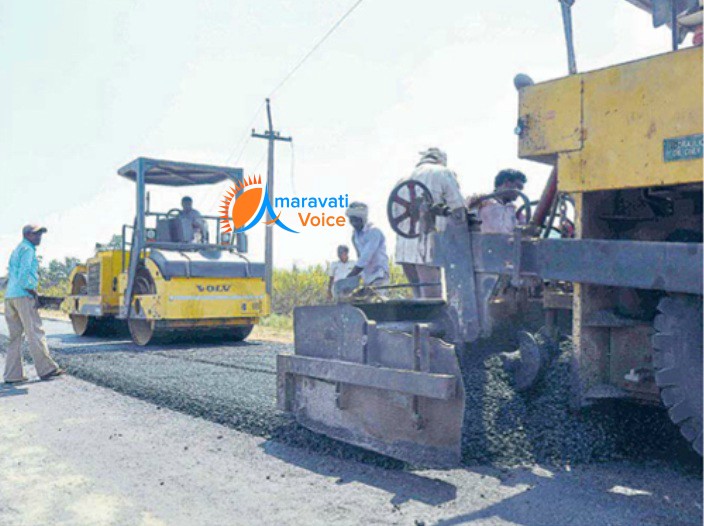 The small and tiny roads of the sleepy villages of Amaravati Capital region turning into metro roads. The Vijayawada - Amaravati main road has been switching into wide road to help for the transportation of construction materials to temporary secretariat at Velagapudi.
The Larsen & Toubro Limited and Shapoorji Pallonji bagged tender for construction of temporary secretariat which is technically called as interim government complex in 45 acres at Velagapudi for Rs.201 crore. The contractors have started works at the proposed temporary secretariat place. But the tiny and old roads are becoming hurdles towards shifting of heavy machinery and construction materials. Hence the government has decided to widen the roads.
Already the road at entrance of Vijayawada-Amaravati was widened. The Roads and Buildings department and revenue Officials removed shops and houses on the either sides of the road for widening. Earlier the road was only four meters of width but now it is widened to nearly 9 meters giving good transportation facility with Rs.12 crore expenditure.
The widening of the Vijayawada-Amaravati road is completed till Venkatapalem and rest of road would be completed soon to help swift completion of temporary secretariat.