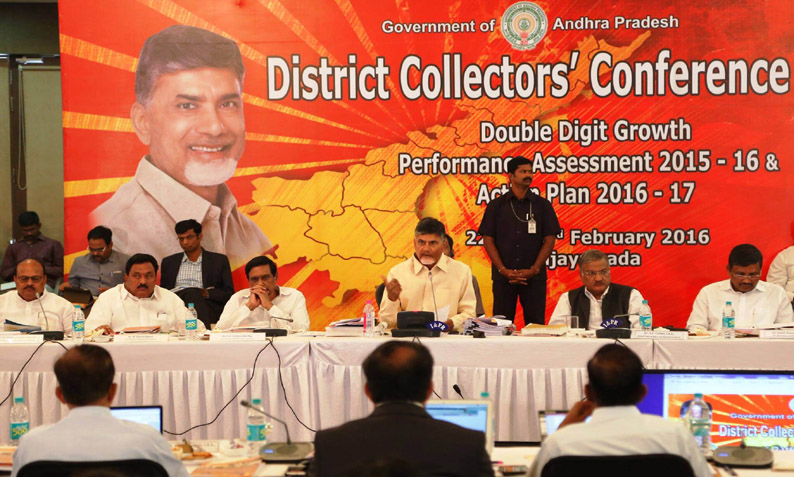 The two-day Collectors' conference, kicked off in Gateway Hotel at Vijayawada. It is going to be held on February 22 and 23. State government is going to review the progress achieved in the first three quarters and give a direction for the fourth quarter. The conference is divided into six sessions.
Chief Minister N. Chandrababu Naidu has delivered the keynote address. Chief Minister has repeated that we should work towards double digit growth rate by next year. Also Chief Minister has released the policy documents of Fisheries, Lift Irrigation, Inter linking of Rivers, Neeru Chettu, and Energy.
All the district collectors, Ministers and principal secretaries of various departments have participated in the conference.
This is sixth conference in the last two years. This is the first Collectors' Conference where Chief Secretary S.P. Tucker has participated