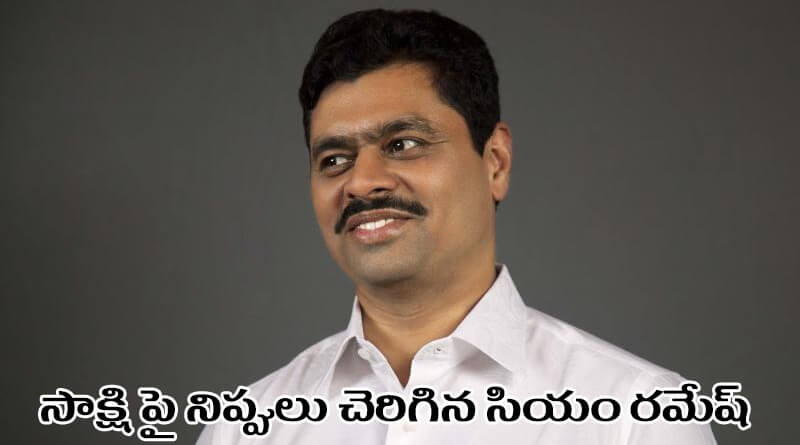 Famous seema leader, TDP Rajya Sabha member who is well known as close associate of CM Chandrababu, seems to have lost this patience as he is fed up hearing rumors on him regularly in Jagan's media channel. CM Ramesh on Wednesday declared to file defamation case against Sakshi Media for spreading false, malicious rumors reports about his companies which are defaming him in public effecting his business and political careers.
Without stopping after showing up his anger on Sakshi, CM Ramesh expressed his sadness for Journalist Ramachandra Murthy by accusing him of joining Sakshi only for the sake of easy money. He said that he Never expected a person like Ramachandra Murthy to come up with such proof less reports. He even expressed his anger by saying its very unfortunate and I feel bad about it for the journalist.
CM Ramesh even made up a straight challenging question to leader of opposition asking what has he done or fought for people from the past 2 years and even said that Jagan might keep a blank face if someone asks this directly to him as he has done nothing.
{youtube}S-Tqq9j82xU|500|250|1{/youtube}