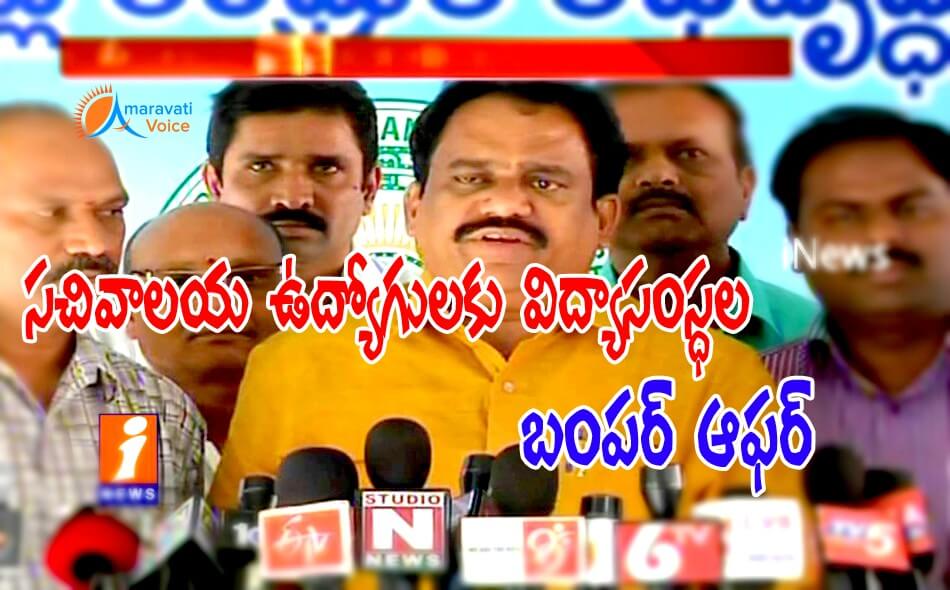 After Andhra Pradesh Government, it is not the educational institutes in Amaravati region, which are giving offers to secretariat employees in Hyderabad. Though the government fixed the deadline as June 27th to shift from Hyderabad, many employees are not willing and asking many favors from government.
One of the main issue which the employees are saying is about the schools and colleges. Now the educational institutions association from Vijayawada and Guntur came forward and told that, they will admit as many students as they can. Not only this, they have also given many offers to the employees. The association told that, there is no need to pay the donations and also will be offering upto 30% discount on the fees.
Let us see how the employees respond to this.
{youtube}VUroe_7FkXM|500|250|1{/youtube}