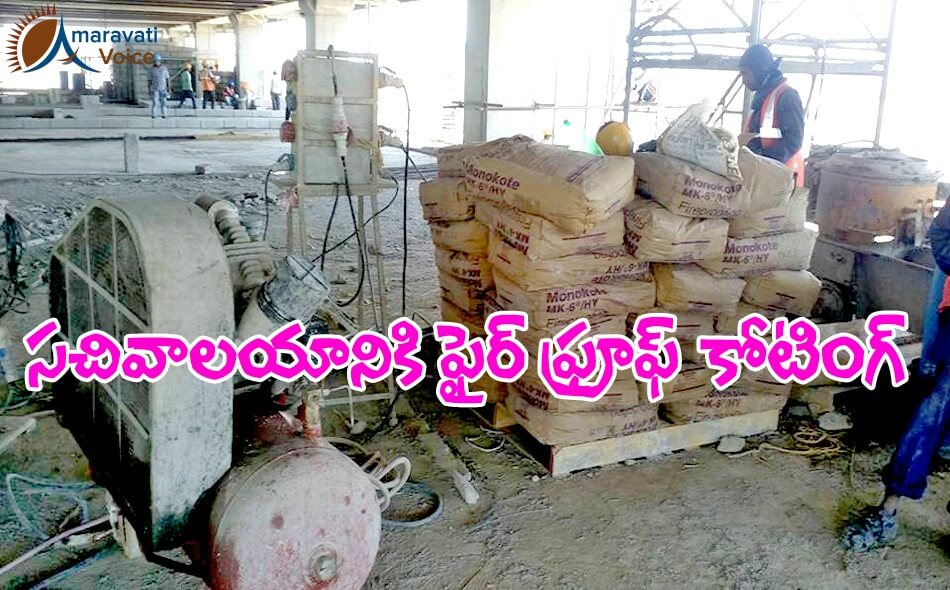 The temporary secretariat works are going on at a brisk pace, to meet the deadline. Right now fire proofing works are going on. A special coating material from Korea has been imported for fire proof. The process is going on in 3,4 and 5 buildings, where L&T is taking care of the construction.
The coating material of gypsum, cement and rubber would be applied to the iron rods of the gutters. This coating will prevent the fire and heat and will not allow the slab get heated during any fire accident.
Also as a precautionary measure, every room will have fire extinguishers. A lighting pipe would be kept at the top of the building, to avoid thunders. Also a temperature meter to measure the temperature and rain meter would also be arranged.