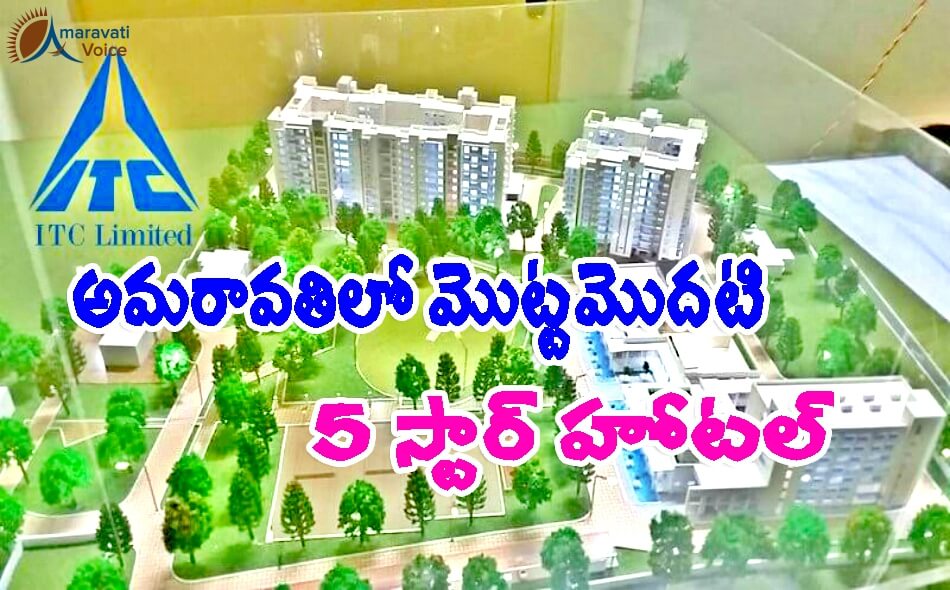 The first 5 star hotel in Amaravati Region is coming up in Guntur. ITC "My Forture" is coming up at Vidya Nagar on Ring Road at Guntur. hief Minister N. Chandrababu Naidu will be laying the foundation stone. ITC Chairman Y.C. Deveshwar and Managing Director, ITC Hotels, Nakul Anand will also be present in the foundation ceremony.
ITC "My Forture" is coming up with a 150 room hotel capacity, with an investment of Rs.150 crores in 1.5 acres. This is a 12 storeyed building which would be the tallest building in Guntur. This is the third in the My Fortune chain of hotels, ITC's own brand of luxury hotels, after Chennai and Bengaluru. The hotel will be completed within three years and will be declared open either by the end of 2018 or in the first quarter of 2019.
ITC has already made Guntur as the headquarters for its all-India Agri Business Operations and a hub for procurement of all commodities, crop development, research, and food safety sectors.
{youtube}yeXDzNwJe4M|500|250|1{/youtube}