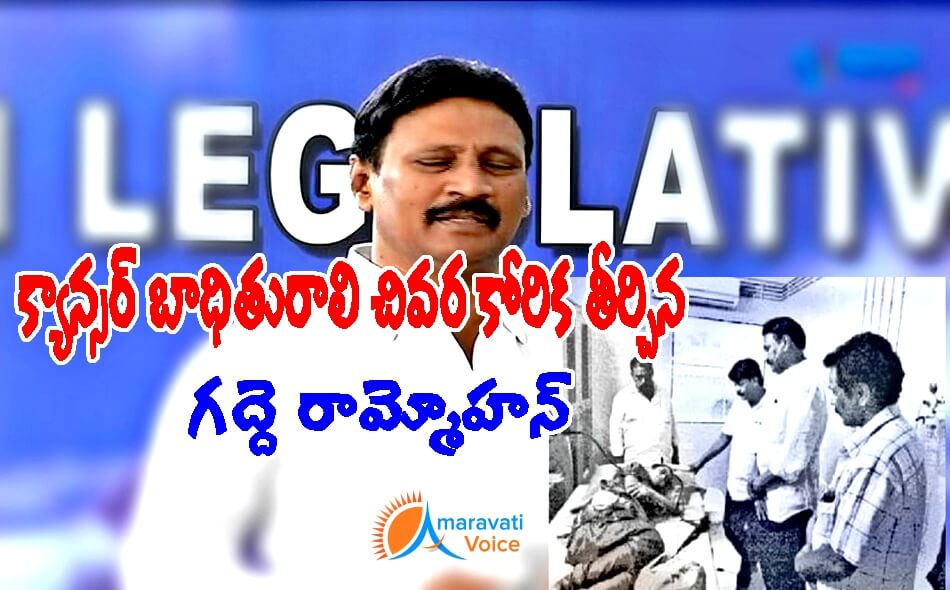 Vijayawada East MLA Gadde Rammohan Rao showed his kind gesture towards the last wish of a cancer patient. But the climax is tragic, as the patient died immediately after MLA left.
Chalamasetty Anusha (20 yrs), is a resident of Ayyappa Nagar and she is a studying B.Tech in Siddhartha Engineering College. She is suffering from cancer since the past six months. She has taken treatment and recovered a bit.
Last week, local corporator went to her house and enquired about her health. Anusha has asked the corporator that, she want to see Gadde Rammohan in person and want to thank him, as he has given her the certificates from the college.
Her health has become serious and they have taken her to hospital. Gadde Rammohan, has came to hospital to see her. She has talked to her and conveyed that you will be back with good health and you can go to college very soon.
But, Anusha has left her last breath, on the same day after Gadde Rammohan came to meet her in the hospital. Gadde conveyed his condolences to Anusha parents.