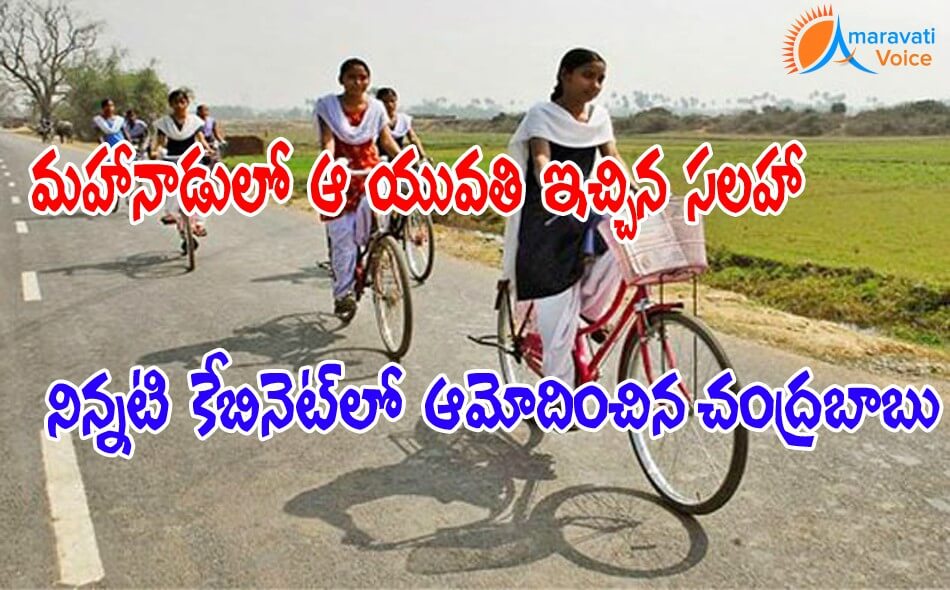 A request from a girl in Mahanadu, is approved by Andhra Pradesh Cabinet Yesterday. A young girl in her speech in Mahanadu, requested Chief Minister to give free cycles to girl students. She has recollected that, while she was studying, she has got free cycle from then TDP government and she used to go on to school and cycle. Now she has completed here PG. She, requested to implement this again, so that many girl students can use this opportunity to study in the schools. The dropout rate among the girls was high as the parents are not willing to send their wards to schools outside their village without a proper mode of transport.
As this is also one of the TDP promises in 2014 elections, AP Cabinet yesterday has decided to distribute bicycles to girl students studying in government, aided and municipal schools.
The government plans to implement the scheme in all 13 districts, and as many as 1.80 lakh girl students will be benefited.
{youtube}U0O4SWboXT8|500|250|1{/youtube}