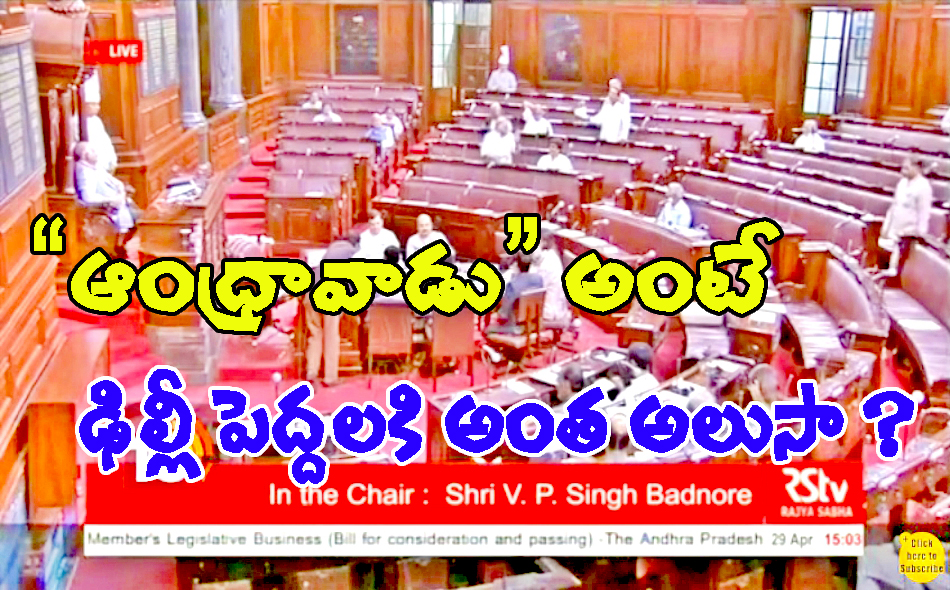 Believe it ! Rajya Sabha Collapses due to lack of Quorums, while discussing Amendments of AP Reorganization Bill. Congress party has kept a private bill seeking to amend the Andhra Pradesh Reorganization Act, 2014.
Against the requirement of minimum 25 members to go for voting, only 23 members were present out of total 245 Rajya Sabha Members. As per the rules, at least 10 per cent members of the total strength of a House are required to be present for quorum.
Speaker also rang the quorum bell to call members to be present in the House.
Due to lack of quorum, only a few has spoken about the bill and the support needed for AP and after that the speaker told we will take the bill next time and the house is adjourned.
This is very unfortunate that, there is no seriousness about Andhra Pradesh issues, which it is facing of bifurcation. No National party is showing interest and raising the issues. It is very unfortunate that, congress party who have given the notice, and not even 7-8 members from congress are present. No Big leader, is there in the house to hear our issues. And once again a big disappointment to every Andhraite.
{youtube}TQpcvwJrDgg|500|250|1{/youtube}