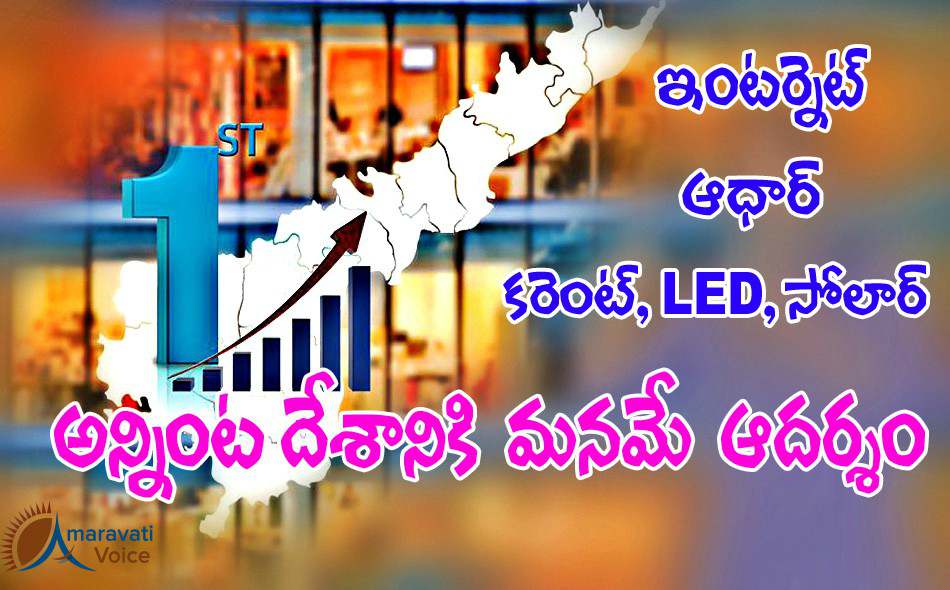 After Power Management, Using LED Bulbs and use of Aadhar, now it is time for central government to applause Andhra Pradesh government for its prestigious fiber grid project.
Andhra Pradesh Government is going to provide 100 Mbps Internet connections to all households in the state and already the works of the project are in full swing. Within another 2-3 months, the project would be completed. The state is using the existing electric polls to lay the optical fiber and it has already laid the fiber on around 10000 KM
This is where A.P's innovative approach of mapping the power lines with the help of smart phones and Geographic Information System (GIS) has attracted the Central Government. The central government is also planning to connect 2.5 Lakh Gram Panchayats in the country through internet by 2018 December. It has applauded the Andhra Pradesh Initiative and wrote to all states chief Secretaries and IT Secretaries, and asked to follow the Andhra Pradesh Model.
Already Central government is studying the successful projects of Andhra Pradesh, related to Aadhar Linking, LED Bulbs Distribution, Solar Pump Sets distribution to farmers and Power Management.