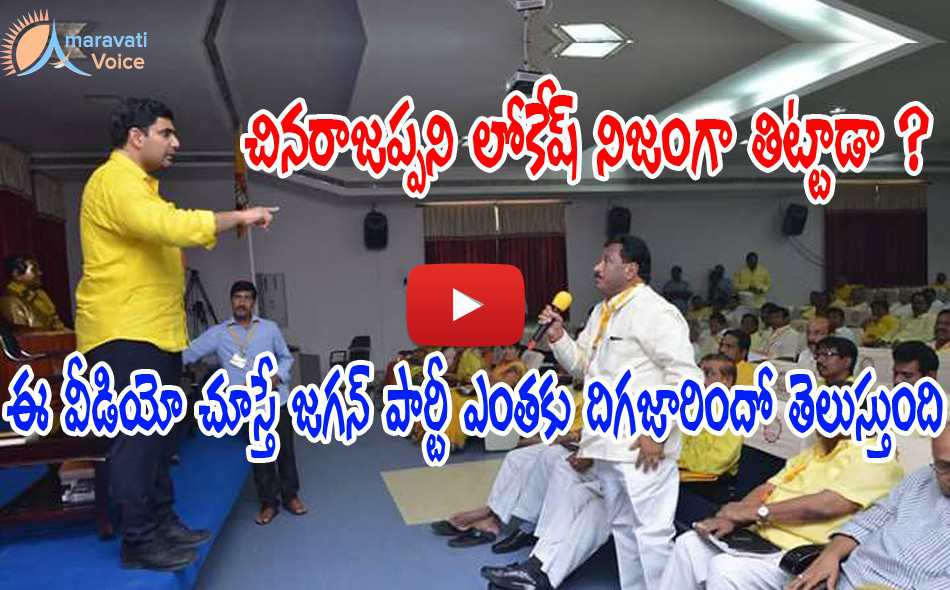 In the last two days, YSRCP party has started a false propaganda in social media, about the pic that has taken at the training session being held at K L University in Guntur. The picture where AP Deputy CM Nimmakayala Chinarajappa and Nara Lokesh are interacting has been publisized in a wrong manner by YSCRP.
Even the senior leaders like Botsa mocked the picture. But here is the truth. It is the discussion going on for "One Member - One Position" in the party. In this discussion Chinarajappa, has suggested something and Lokesh has agreed that Chinna Rajappa garu has given a good suggestion and said that we need to change our rules accordingly.
Here is the video and the common people should decide what's the truth is.
{youtube}9JhWwpQGHvo|500|250|1{/youtube}