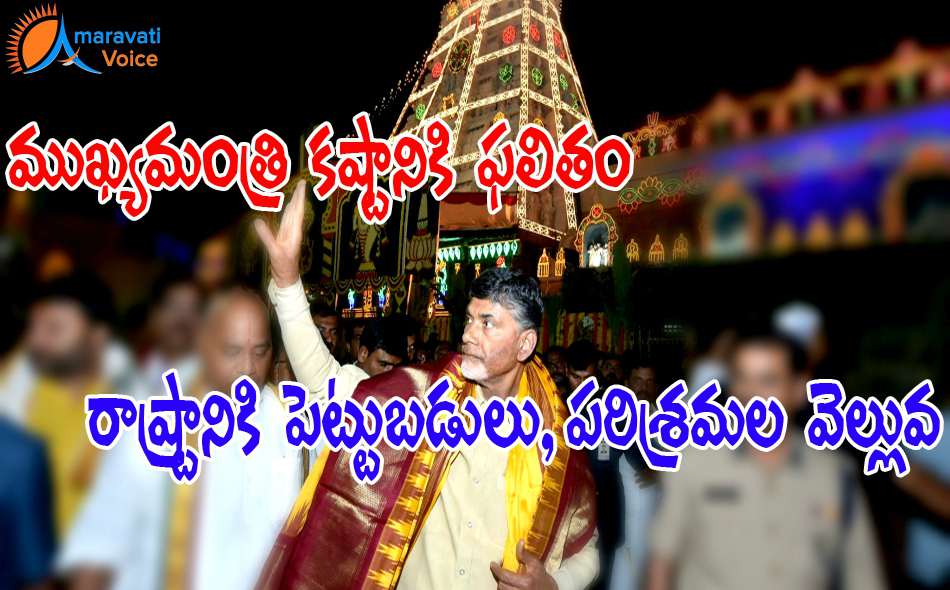 Andhra Pradesh state is now the most industrial friendly state over the past two years. This is evident from the industrial growth, that is happening post bifurcation. Thanks for the governments single window industrial polices, time bound clearances, and the ranking in Ease of Doing Business. A survey by KPMG and the World Bank has ranked AP as the Second easiest Indian state to do business, last year.
The PPT submitted by departments of Industries and Infrastructure and Investments in the recent collectors conference, has shown that Andhra Pradesh's Industrial growth is very good over the past two years.
The summary of the PPT showed that under the 375 projects with an investment of 3,31,650 crore providing employment to 7,77,043 people.
The number of project applications received 926, with an estimated investment of 5,03,978 crore with 10,05,506 job opportunities created across various departments.
121 projects are under government land sought and allocation, identification in the process.
23 projects are ready to lay the foundation
287 projects are into production stage with an investment of 57,843 crores and employment for 1,08,694 people.
Under green category (Civil works commencement and beyond) 917 projects with an investment of 1,43,633 crore, providing employment to 2, 23,385 people has been reported.
Under the Red category (before civil works commencement) 409 projects with 3,60,345 crore investment providing employment to 7,82,121 people has been recorded across the departments.
As of July 2016, Andhra Pradesh has a total of four Pharmaceutical SEZs
These are spread across the key industries like agro and food-based, biotechnology, bulk drugs and pharmaceuticals, IT and ITeS. textile and leather, tourism, automotive and auto components, gems, and jewellery sectors.