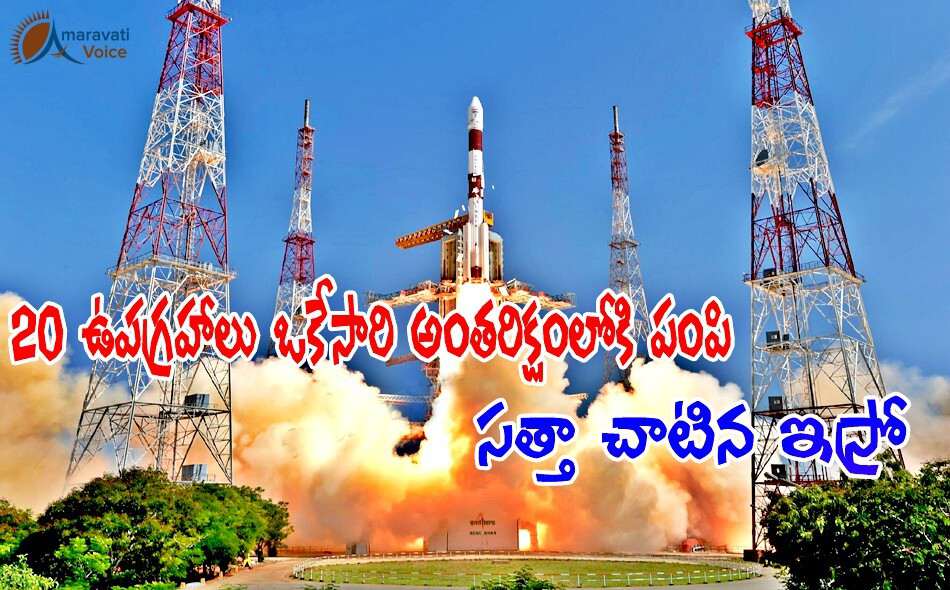 PSLV C-34 rocket lifted off at 9.25 a.m. from the Second Launch Pad in the Satish Dhawan Space Centre. Here are the top 10 facts to know.
Third in line after Russia and US, India launched 20 satellites through a single rocket.
Till date, only Russia and US have launched multiple satellites at one go. Russia being the highest, having launched 37 satellites, followed by US which has launched 30 satellites.
The total weight of all the 20 satellites carried onboard PSLV-C34 is about 1288 kg.
The 727.5 kg Cartosat-2 series satellite will provide regular remote sensing services with its panchromatic and multispectral cameras and its imagery will be of multiple use.
Of the 19-satellites, 12 are earth imaging "Dove satellites" of USA and another American satellite. The rest are from Canada (two) and one each from Germany and Indonesia.
Two academic satellites are from Sathyabama University (Sathyabamasat) in Chennai and from College of Engineering (Swayam) at Pune.
With today's launch of 20 satellites, PSLV beat its 2008 record when it placed in orbit 10 satellites in a single launch into various Low Earth Orbits.
Till date, India has launched 57 foreign satellites from about 20 countries, earning about $100 million.
This is the 14th flight of PSLV in "XL" configuration known for its capacity to carry more load which uses 'solid strap-on motors'.
India has 11 operational earth observation satellites, including RESOURCESAT-1 and 2, CARTOSAT-1, 2, 2A, 2B, RISAT-1 and 2, OCEANSAT-2 are in orbit.
{youtube}3cjLJ6HAUYw|500|250|1{/youtube}