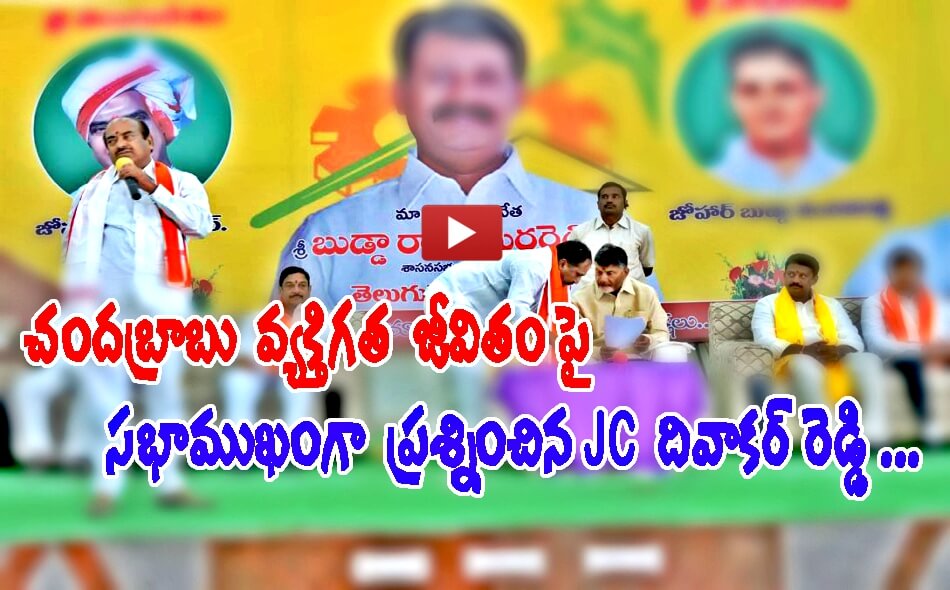 Anantpur MP JC Diwakar Reddy is known for his sensational comments. Today on the eve of YSRCP MLA's from Srisailam, Kunool district, joined into TDP.
On the occasion JC Diwakar Reddy has addressed the gathering and praised Chief Minister and described in "Karmajeevi". He further added that everybody loves to play with their Grand Children and that is one of the important part to enjoy with them in their life.
But our CM, has sacrificed this also for the sake of state. He asked Naidu, "Sir do you play with your grand child ? When did you last played with him ?". He remembered Andhra Pradesh Government words and said, governor told "Forget about playing with his grandchild. Ask your leader, when he is sleeping?"
JC told that, it is fortunate for this state to have, a hardworking Chief Minister like you. I have seen many chief ministers and you are the best among all those.
{youtube}m79jJfiAYmQ|500|250|1{/youtube}