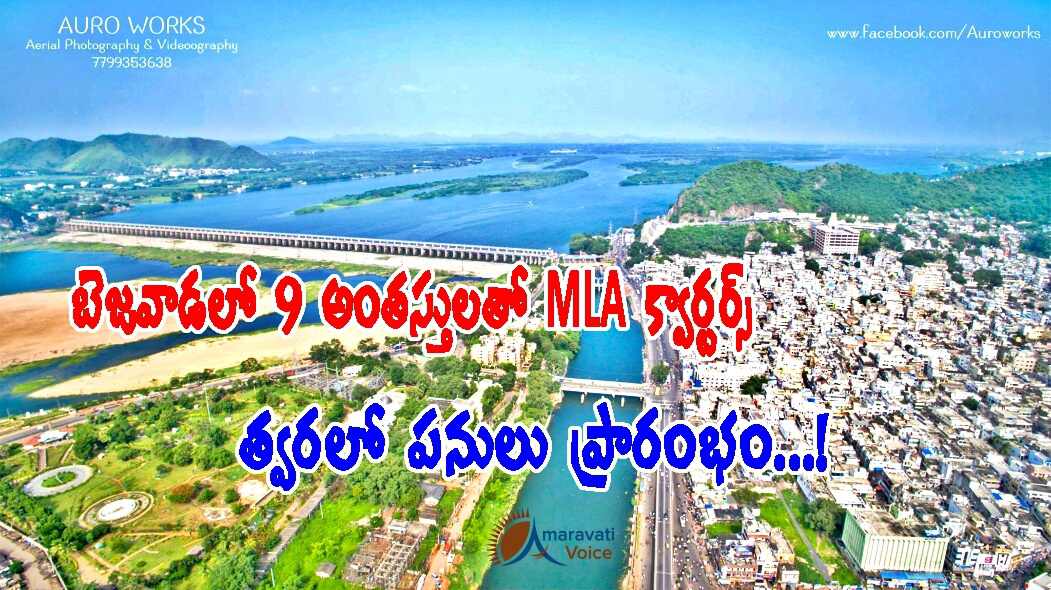 The state government has almost finalised plans to construct quarters for MLAs at the central point in Vijayawada city. The state guest house site has been selected for this purpose. The present building would be demolished and a new big building of nine floors would be constructed in the premises of old state guesthouse which was built by the British.
According to sources, the state government has finalised plan to construct nine storied building. Already General Administration Department (GAD) officials and Roads and Buildings (R&B) department have inspected the state guest house buildings and the vacant site. They plan to construct the high-rise building to utilise it as a multi-purpose facility.
As per plans, 200 rooms would be constructed along with spacious special quarters for MLAs including big halls for visitors. According to initial plans, the rooms would be allotted for visitors too. The maintenance of the building would be taken care of by the tourism department.
The present renovated new building was constructed in 1988. Now three separate buildings are in the five acres guesthouse premises. First building was constructed under British rule. The second building was constructed in the 1970s and later it was renovated in 1999 as part of beautification project by VGTM Urban Development Authority. The state guesthouse is located in the middle of the city and it has four roads around the premises.