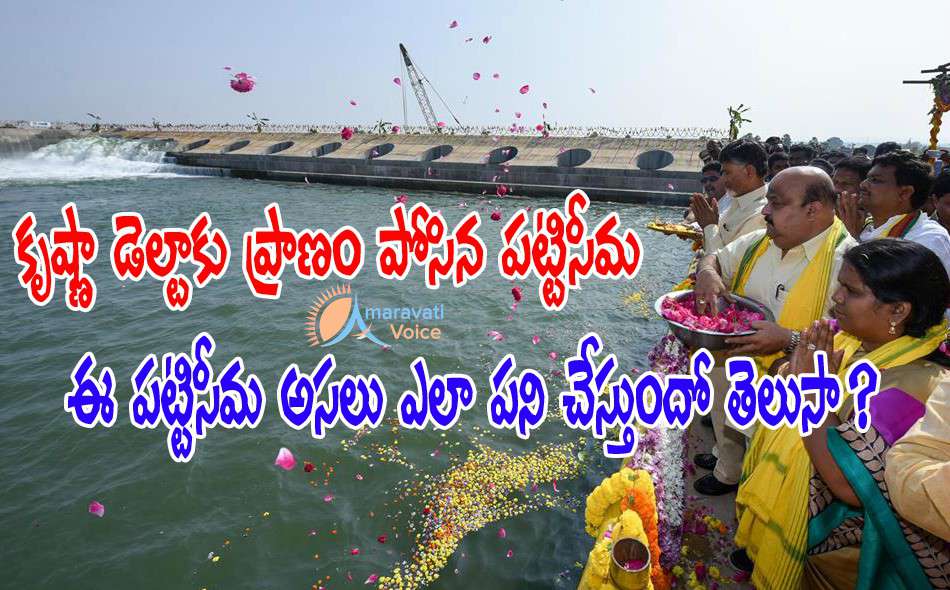 Water to be released tomorrow from Pattiseema Lift Irrigation Scheme. Chief Minister leads India's first massive river linking project to make AP water-rich.
Chief Minister is all set to release Godavari Water under the Pattiseema Lift Irrigation Scheme (PLIS) into Polavaram Right Main Canal (PRMC) tomorrow and write a new chapter in the nation's history by becoming the first leader to achieve river linking. The Pattiseema project will divert floodwater from Godavari River at Pattiseema by pumping up the water to PRMC to supply to Krishna Delta Ayacut.
Highlights:
Surplus floodwater of more than 300 TMC which is discharged into the sea will be utilized to green the lands
Through the PLIS, the government will divert 80 TMC of Godavari River water to Krishna River
12 pumps have been erected to pump water into the PRMC using 24 motors of 5,300 horsepower (HP) capacity each
Besides irrigating 13 lakh acres in Krishna and West Godavari districts, the water released from the project would also stabilise the Krishna Delta Ayacut
Here is the video from ABN News, about how the project works.
{youtube}5BTNO0UeCBo|500|250|1{/youtube}