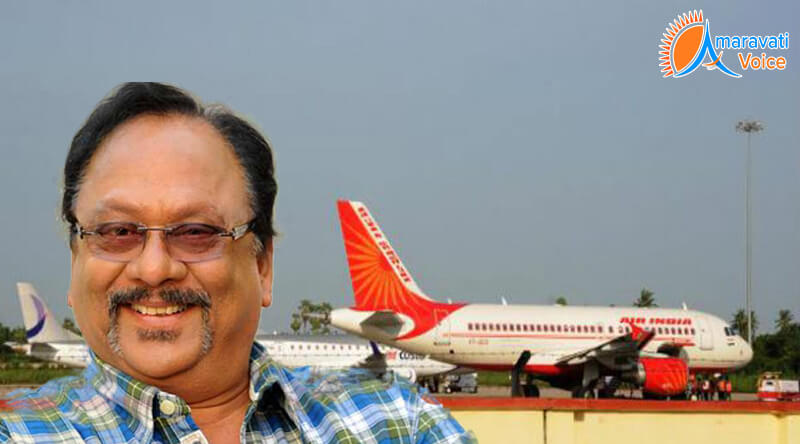 Film hero, U.Krishnam Raju has given valuable land for expansion of Gannavaram Airport.
Mr.Raju purchased around 32 acres of land long ago at Gannavaram Mandal. For Gannavaram Airport expansion, as many as 475 land owners have come forward to give 494.22 acres of land so for and that Mr.Krishnam Raju was one among them.
The Government has planned to acquire 1,229 acre from 926 land owners. The government would pay the compensation to all the land owners on the lines of Amaravati capital city land pooling package.
As part of it, the government would give a house site in 1,000 square yards and commercial land in 200 square yards for each acre. An amount of Rs.50,000 would be given as lease amount to landowners within 15 days of giving consent to the state.